What is the best way for a Project Manager to Build Team Accountability?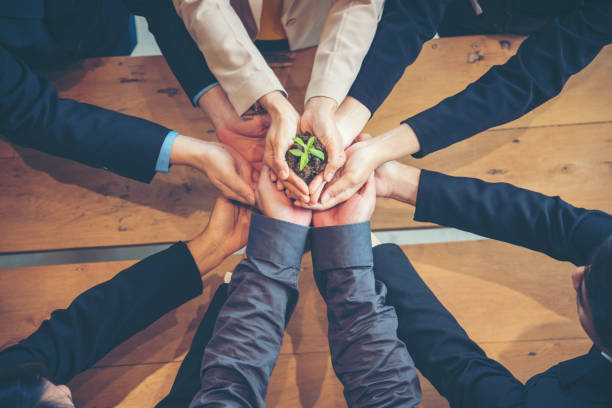 Building team accountability:
25 Feedback from SMEs on the best way in building team accountability!
Indulge yourself in learning from experts how to build this accountability. Certainly, there are many ways to do that, these feedbacks will help you connect with what best work with your team.
Bill Yates
💬
Executive Vice President, Velociteach
The best way to build team accountability is to model it. Do what you say you will do. Team accountability starts with the leader. If the project manager delivers on her promises, the team takes note and the level of trust deepens. In his book It Worked For Me, Colin Powell says "everything you do as a leader has to focus on building trust in a team."
The job of the project manager is to create an environment where the team members trust each other and their leader. We've got each other's backs. We have the best interest of the team in mind. From this foundation of trust, the PM can encourage team members to speak up when someone is not pulling their weight or doing what they said they would do. This level of authenticity can be difficult to achieve but is a mark of the healthiest project teams. Simon Sinek describes authenticity this way: it "is when you say and do the things you actually believe."
The best project managers lead teams who embrace open communications, clear expectations, candid discussions of responsibilities, and commitment to team plans. These teams hold each other accountable – their teammates and leaders – to do what they say they will do.
---
Dr. Tonya Peterson
💬
Sr. Project Portfolio Manager, Consultant, Instructor
Imagine you have just been assigned as the project manager to a new project. Your team is allocated and ready to begin.
Looking ahead, how do you approach accountability among the team members to ensure consistent delivery of project objectives in accordance with the given timeline, budget, and quality factors?
The answer, a focus on teamwork, inclusivity, progress reporting, and servant leadership.
Teamwork fosters trust and respect amongst the team members.
Establishing a team environment upfront on a project will also introduce greater collaboration, support decision making, and offer peer accountability of assigned work to ensure team objectives are met. Through inclusivity, all voices are heard, and team members feel that they are part of the solution.
Inclusivity provides an environment to discuss team ideas and solutions that assist in solving the problems and questions presented during the project.
Ownership is fostered through inclusivity, which results in greater alignment to the agreed upon direction.
Performance reporting provides visibility to the progress of the agreed upon plan.
The team can clearly see what progress has been made, areas of concerns that exist, considerations for improvement, and where additional focus may be needed to realign to the plan.
Servant leadership is based on the foundation of serving others. A project manager must support the team and be available to ensure any issues or blockers are resolved, the necessary direction is given, and outstanding questions are answered. Servant leadership offers the guidance and support needed for the team members to accomplish assigned tasks resulting in greater success for all. As you begin your next project or manage the existing project assigned, consider establishing a team environment, supporting inclusivity, sharing progress reports, and addressing project management as a servant leader to keep the team accountable.
---
Wanda Curlee
💬
Development of Project, Program & Portfolio Managers
Accountability is tricky and it depends on the structure of the team. In a matrix environment, there are several tactics I use. Introducing yourself to the various functional managers that are providing team members is a must. Doing so, shows the functional manager you take the project seriously. Make sure to make an appointment with the functional manager and know your stuff. You are taking time from a busy person. At the end, try to achieve buyin from the functional manager that they will dedicate the right resources.
As a follow-up, have the project sponsor contact each functional manager as well. Make sure to advise the project sponsor whether the functional manager was supporting the needs or seemed to be hesitant. Remember the sponsor may be a peer or even senior to the functional manager. The sponsor may be able to turn around those hesitant functional managers.
Keep the functional manager informed!
Work with the functional manager and HR to have input to the team members evaluation. The evaluation will provide the project manager some leverage. This should be your opportunity to help someone shine!
When the project team reports directly to you then you have the opportunity to make the team shine. Remember you as the project manager set the example. Do not punish the team for the faults of a couple on the project team. Deal with them separately. Make sure that each member of the team knows the rules and processes and then make sure they are followed.
Most of all work hard and be a leader.
---
Margaret Meloni
💬
Doctor of Philosophy
Team accountability, that's easy! Easy for me to discuss. It takes practice, and many of us leaders need to build our self-confidence. Why? Recognizing people who complete their work on time and follow through on their commitments is usually fun. Giving team members positive acknowledgement that's the good stuff.
Accountability comes from you, as the leader, recognizing everything that happens as promised, and calling out the misses. You do want to note that something is late. Or that an action item fell through the cracks. You don't need to embarrass team members in front of everyone. You do need to say something. At a minimum, ask for information about issues and barriers to completion. Request a new date, and if that date is not acceptable, say so. You can then advise that the details will be worked out later. You do not want team members to assume that you noticed missed deadlines or lack of follow through. Team members need to know that you expect more, from everyone.
Accountability is not just for team members. You need to be the first one to honor commitments. The first one to call yourself out when you drop the ball. And the first one to address what happened, minus excuses. Teach your team what a recovery plan looks like by sharing with them what you are going to do to get back on track. Make it happen, and report back to them. You are human, and you will make mistakes. Make sure that you meet your commitments the majority of the time, do not try to hide it when you do not, and your team will respect you.
When you hold everyone accountable, honoring commitments becomes part of your team culture. You are on your way to becoming a high performing team.
---
José Gabriel Rodríguez de Martino
💬
Project management - Business & IT Consulting - Artificial Intelligence & cognitive computing
Accountability is not a fashion but a culture that must be in the core of every team. By being accountable a person or team knows that is responsible for the performance and results, the project manager remains responsible for the project's success but results are achieved not just by him/her but by the contribution of the whole team, hence the importance of building team accountability.
While there are software collaboration tools to help or foster make follow up, be in touch, know what each of team members is working on and allow a range of reports, such tools do not assure nor even mean that accountability is present in the team or any of the individuals or even that its members are willing to take it. Personal accountability is good but not enough if not all members contribute.
To build team accountability achieving commitment, ownership and proactivity PM must "engage" team members in the project, not just have them doing tasks. For this:
Communicate clearly the goals and timing of the project, responsibilities of each individual and their contribution to the milestones achievement and the project goals as well as how their work is interconnected with others work and affect team success.
Recognize individual contributions but mainly understand and communicate them as contribution to the team and project success.
Share with the team the status, advances and next steps in the project, have the team members communicate advances and Involve those that can contribute with ideas, this may strengthen (or form) the sense of belonging and ownership.
Give feedback and take actions on poor performance.
Document commitments and make follow-up.
Fostering accountability must be done during all the project, not just in kickoff.
---
Khaled Irar
💬
Managing Director
In my opinion, the best way to build team accountability is through establishing a culture of engagement and accountability in the project environment. This requires well-constructed project governance.
Project governance describes clearly the roles and responsibilities of each team member in the project to avoid the blame game. Project governance should be tested to make sure it serves the purpose. When putting the governance together, the design should consider the project environment, team size, organizational culture, and ethics. The project governance should encourage team engagement, communication, and self-management. Team engagement in every step of the project is a key component of the planning and decision-making effort. For example, when the team is engaged in the task estimation effort, they tend to be more committed to perform within their estimation and complete the required work for every deliverable accordingly.
The assigned tasks must be challenging not in terms of the time required to complete the work but challenging to the team's knowledge and talents as well. Open and frequent communication can help teammates understanding the complete picture of the project and not just the assigned tasks and educating them about the inter-dependencies of the different activities is as important as understanding the assigned tasks. Finally, building team accountability is building a system that is based on fairness so the team can feel that justice is served.
---
Nour Snober
💬
Project Management. Business consultant. Startup consultancy. Services Lead
Are you consistently calling your team out on deliverables they need to complete?
Does a team member affect the culture you are trying to establish within your project?
In fact, the pandemic has shifted the way we work and caught us unprepared. Project Managers around the world have been trying to counteract different challenges including team's accountability, and I will present number of ways to create the right culture and improve team's accountability and ownership.
Lead by example: In those uncertain times leading by example is key. It sets how teams and customers interact during your project. As a Project Manager, you have to walk the talk to keep your team intact and united.
Maintain high work ethics in your practices, set the right example for your team, inspire and guide them through the project.
Refrain from micromanagement: With the pandemic, some managers fall unintentionally into the micromanagement trap. This creates indignant teams, hinders motivation, and reduces productivity. Project Managers should explore creative ways to keep the project's progress on track with a balanced focus on the assignments by reinforcing accountability, recognizing the team efforts and rewarding their contribution to the overall project success.
Eliminate ambiguity: Misunderstanding can easily occur when your team are working in silos. Establishing the right communication channels help you all to work in harmony leaving no space for assumptions. Set clear tasks with timelines and defined owners, get acknowledgment from task's owners, and remember setting SMART KPIs ensure better productivity.
Utilize technology: Today's tools can be used in building a better team's accountability, it allows projects managers to easily assign, track, and notify their teams which help in avoiding budget slips scope creep and poor quality.
In conclusion, Project Managers should display a combination of different leadership styles to successfully achieve accountability. Involve your team, motivate them, and make them feel appreciated so your win is their win too.
---
Waleed Elmhrate
💬
Senior Program Manager
As a project manager you are the leader for the project who should lead the project team to achieve project goals and objectives. Communication, negotiation, and leadership skills are key skills that project manager should utilize when managing and dealing with the project team.
Building team accountability is crucial for project success so project manager should focus on it in early stage in the project when building his team. Building team accountability may vary based on project delivery approach (Agile & Waterfall & Hybrid) , below are The best ways to build team accountability:
share project goals, ensure your team is fully aware of project goals and objectives and they are interested and excited to achieve these goals.
engage your team in planning stage such as building project Scope , WBS , schedule , Risk management , and Quality to get their buy-in .
define clear role and responsibility for each team member.
define KPI such as achieve the assigned activity on time as per project schedule, quality of deliverable, customer satisfaction, Problem solving, innovation, and deal with projects challenges.
empower your team and delegate the required authority to them in order to take the decision.
encourage collaboration and self-organized team
conduct a project review meeting with the Team and reporting on a regular basis as per agreed communication plan.
Transparency and fairness are important when dealing with the team.
celebrate and award the team for achieved milestone.
---
Wallace Pond
💬
International Educator and Executive
There is probably no greater competitive advantage than high performing teams, so in any context, including project management, ensuring that teams are engaged and accountable is critical to performance.
Like many management challenges, the method is not terribly complicated, but the execution requires commitment to some core principles and the discipline to give the process the time it needs. In the case of accountability, it starts at the very beginning of the project, with all team members fully engaged in a comprehensive planning process about the project itself. What is it? Why does it matter? What are the key outcomes? What does success look like? How will the team approach the project in terms of expertise, division of labor, individual and shared work, etc.?
How does that process relate to accountability? When team members make significant contributions to the process, that facilitates engagement and a sense of ownership, which leads to accountability, because folks on the team are personally invested in the outcome.
If accountability is "enforced" by the manager, then there is a structural problem to begin with, and the accountability disappears when the enforcement disappears!
---
Exclusive pmmagazine.net 💬