The 4 Stages of Mastery in Project Development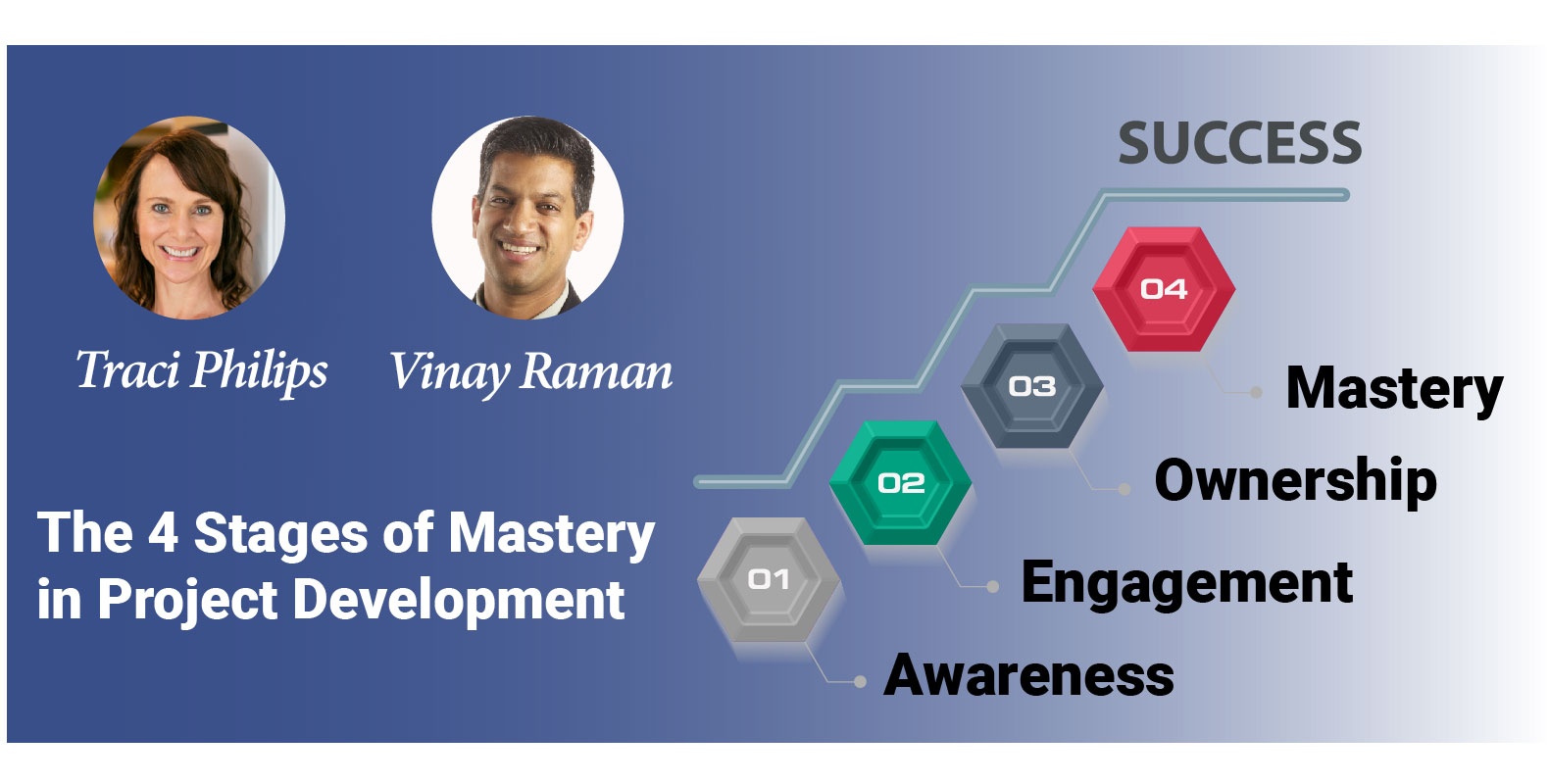 The 4 Stages of Mastery in Project Development
Every project offers a story. The greatest stories follow a similar narrative paradigm to A Hero's Journey developed by the famed author and educator, Joseph Campbell.
The Hero's Journey demonstrates the evolution of an individual or entity through the phases of learning and growing; from what is unknown to what becomes known and eventually mastered. It's a cyclical course of transformation, development and maturation.
When it comes to leadership and the advancement and refinement of systems and practices to help leaders move through these stages of progression and improvement in their lives and careers, we've modified the Hero's Journey and created what we refer to as The Leadership Mastery Model.
We can further apply this design to Project Management. We will call this version the Project Mastery Model. As with all journeys, every project is like a story that starts with a need or "problem'', a series of unqualified expectations and potential risks. A project develops as more truths or facts are revealed, transforming the experience from a place of question, problem or need to one of solution and completion.
The Project Mastery Model
In our model there are four stages:
Awareness
Engagement
Ownership
Mastery
At a glance, it could look something like this.
Projects begin with a series of assumptions or beliefs that form the baseline expectations. Over the course of the project, these assumptions and beliefs are challenged with greater discovery and understanding of what is "true." This leads to an active place of determining "what works best" and is in highest alignment with the given needs and desired outcomes. Ultimately, there is final advancement to a solution that bridges the original gap and creates an approach or system that meets the needs and improves the situation. As this approach or system is adopted and practiced, a state of flow is reached, and it becomes unclear how it all came together, but everyone simply knows it works. At some point, knowledge of the original issue is forgotten. When something changes and again challenges the way things are, the process begins again and another project is created.
Let's take a moment and define each stage further.
Stage 1 - Awareness (Building Consciousness)
In the Four Stages of Learning or Conscious Competence model designed by Noel Burch in the 1970's, we see how learning develops. As we enter the Awareness phase, we first start in a place where we don't know what we don't know. Burch called this Unconscious Incompetence. We do know one thing, that we have a problem or need, but we are unsure of why or how to develop or fix it. Therefore, what is required is to build awareness in order to answer these questions and eventually discover and adopt a solution.
At its inception, there can be great excitement and anticipation about the new project. Creativity and desire can be high and so can the level of risk or need. In this stage, as we mentioned, what is unknown is not known. There are a series of assumptions, but validation of these assumptions represents the majority of the risk. Patience and curiosity are needed, as well as an ability to allow for a wide range of possible perspectives and innovations to be placed on the table for consideration.
For projects, the Awareness stage is about offering ideas, sorting and codifying beliefs via definitions.
Stage 2 - Engagement (Applied Discovery)
In Burch's Learning Model, this stage is called Conscious Incompetence. We have journeyed through Awareness and now know what we don't know, in other words, we have fully defined the issue or need and the type of solution or outcome we want to create, but we still don't know how we are going to go about doing this. This stage is about Active Engagement. It is the time where we are required to discover the viable options and "truths" that will allow us to determine our solution or reach our desired outcome. We like to call this stage the "laboratory" stage or throwing spaghetti against the wall to see what sticks.
For a project, this is where we have started operating against the first set of assumptions, which are now suspect based on developments in the project. Evidence leads the team to believe that some set of the assumptions do not apply. Feelings of frustration and anger can start to present themselves as previously understood expectations are categorically dismantled. Verification in this stage is usually represented by the baseline scope of work and timeline becomes less relevant compared to understanding the totality of assumptions that need to be adjusted. during this stage.
Stage 2 is often where the potential for project failure is highest and can occur. Success cannot happen until The Abyss is surpassed. The Abyss is where the underlying assumptions and beliefs of the project are sufficiently changed such that there is a transformation of thoughts, approach and behaviors.
The Engagement stage is about challenging assumptions and beliefs. It's also about flexibility, not being too tied to particular outcomes, and the ability to shift and integrate information quickly and intelligently.
Stage 3 - Ownership (Conscious Choice & Discernment)
The Learning Model calls this stage Conscious Competence. It's where we have reached the place where we know what we know. This stage in our model is about making choices and using discernment to determine which aspects of what we have discovered in the first two stages gets to be applied and utilized to create the solution or outcome we want. It's about alignment and what's best.
When we enter the Ownership stage, it means the project has seen it's "worst" days. In fact, there can be a general feeling of levity as the team makes choices based on what has become clear and proven to be viable. Feelings of confidence and assurance become prevalent through the project team as a new system emerges and measures are put in place to assure success and full expression towards expected project outcomes. Verification of this stage occurs when the velocity of baseline project change begins to lessen and there is increased certainty about the adjusted project baseline and timeline.
The Ownership stage is about making aligned choices and inviting and creating the necessary opportunities for others to adjust and agree to the new beliefs and system.
Stage 4 - Mastery (Refinement & Integration)
This stage is called Unconscious Competence in the Learning Model. We have arrived at the place where we begin to refine our chosen path and integrate what we have learned and owned. We now don't know what we know, or in other words, are becoming more unconscious of what we have come to know. We begin to develop a fluidity and "muscle memory" so that we don't have to think about how to do things. We begin to embody the changes and can do what we need to do by simply "being." It can also be seen as a place where we are leading more from our instinctive center and less from our mind.
In projects, Mastery means the project is near to completion or is complete. The new system and beliefs have changed sufficiently and this allows an elegant explanation of what has transpired and integration of project changes have begun. Confidence and buy in are high, and there is a more developed level of understanding of the project scope and requirements for execution. Validation of stage presence is usually marked by project handoff events that begin to get scheduled or complete.
The Mastery stage is about having a clear understanding of what has been learned and is now able to be applied within the system. Effective communication of how outcomes are achieved and the impact and benefits of project changes is now possible.
Further development of systems and processes, as well as environmental changes within the organization and markets will ensure that future projects will be necessary, and the Project Mastery Cycle can begin again.
To better understand how Mastery and the models we have already discussed can play on the various aspects of projects and project management, we'd also like to present and explain another model that we have developed.
Mastery Quotient and Mastery Model Focus Questions
There are particular questions that we want to ask and answer at each stage of the Project Mastery Model. These questions derive from the various "quotients" or characteristics of what we have come to know as "intelligences."
Introduction to the Mastery Quotient Model:
There are 3 fundamental types of knowledge:
IQ - historical or institutional learning (thinking)
EQ - Social and contextual learning (feeling)
LQ – Leadership learning or self-knowledge (sensing)
We all are quite aware of the extensive body of information that is out there about IQ and EQ, but what is LQ or Leadership Quotient?
Leadership Quotient is built on the understanding that each individual is a genius in their own right. For this reason, each holds tremendous value. Each individual is also a leader in creating value for others. The value an individual has to offer is based on how well they know their value (innate and acquired), how they have developed it and awareness of where it best fits. It is also about how well aligned the individual's value is with their beliefs and the impact they want to make. Developing our LQ is about refining our "sense of self" which allows us to better understand where we belong and identify this in others, as well.
The growth and expansion of each of these quotients is the responsibility of the individual. The degree to which each quotient evolves affects one's overall MQ or Mastery Quotient.
MQ - Mastery of learning
In the scope of a project each stage focuses on a different developmental phase of mastery learning.
Stage 1 - Awareness - Discovering "what is" based on historical knowledge is of paramount importance. IQ is historical in nature and at the inception of a project you can only know what is known from historical events and understanding. Stage1 is about defining what is already known as a set of assumptions.
The primary question in Stage1 is focused on WHAT. What is it?
Stage 2 - Engagement - Belief systems, approach and focus must change. There is an increased need for investigation. The only way to change belief systems is to see the conflict between current beliefs and what is being manifested. The only way to adopt these new beliefs in a project is to start questioning the root cause of occurrences so that the underlying assumptions, focus and approach can change. This stage stimulates and develops EQ, which as stated is about social and contextual learning.
The primary question in Stage 2 is focused on WHY. Why is it?
Stage 3 - Ownership - Belief systems have changed. There is a focus on propagation of the new beliefs. The project must now begin to communicate and introduce the changes in belief systems, assumptions, focus and approach. At this time, all project members and stakeholders must understand the belief systems have changed and why this is necessary. LQ is challenged to grow and develop as each member within an organization that is affected by the changes a project brings will need to adjust their own personal thoughts, beliefs and approaches to align with the new way of doing things.
The primary question in Stage 3 is focused on WHERE. Where is it ....necessary, applicable, going to affect and change things (for me and others)?
Stage 4 - Mastery - The project is complete. There is a focus on integration. There is now historical evidence and confidence that the project may be repeated in controlled conditions with the accuracy and precision of output. All people external to the project team are now interested in the sequence of events that led to the outcome. MQ brings all of the quotients together at this stage to integrate and establish full mastery in order to fulfill the needs and obligations of the project change.
The primary question in Stage 4 is focused on HOW. How is it ....going to work, benefit, grow and advance things?
In summary, the utility of this model is predicated on the fact that, at each stage of a project, there are different questions to be asked and it is helpful to understand what to expect. As in leadership, based on the stage and maturity of a project, a better understanding of necessary questions and what to observe, cultivate and predict can help support successful advancement to the next stage.
We must begin leadership and project management with awareness and be ready and curious about how, when and why to engage, what to own ultimately and what opportunities and environments to create in which mastery can be achieved.
Exclusive pmmagazine.net 💬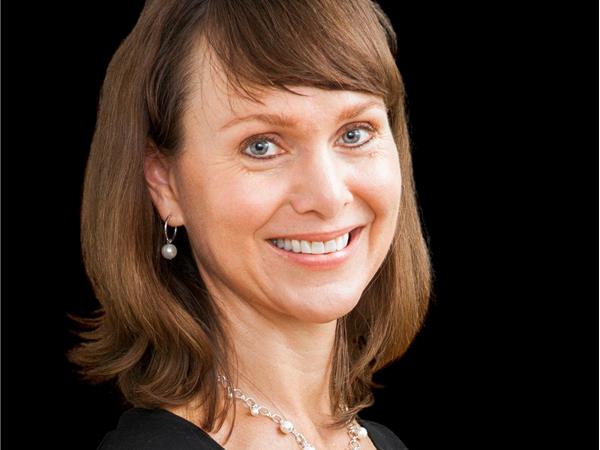 About author
Performance & Leadership Strategist | Speaker | Authentic Communications Coach | Transformation Instigator
Traci Philips is an Executive Leadership & Performance Strategist and supports visionary business owners and corporate executives to reach a higher degree of fulfillment, potential and purpose in their careers and lives. She excels at digging in and uncovering a client's Zone of Genius, as well as identifying what is holding them back, many times in ways they are not aware. She is well practiced at helping clients improve their communications, resolution strategies, decision-making and establishing a sense of balance and unwavering confidence that is essential for leading during times of change and when the stakes are high.
Being one herself, Traci understands how visionaries think and operate. She helps leaders understand and define their unique lane, how to operate and stay in it, and she works with them to build the mental framework, behaviors and communication skills necessary to engage with their partners, teams and clients in meaningful, effective and positively influential ways.
Traci is the co-host of Eavesdrop in the Moment, a bi-weekly podcast that discusses current trends and leadership. Her book, Looking In: Discover, Define and Align the True Value of Your Life, Leadership and Legacy is helping leaders around the globe increase their confidence and self-identity to meet leadership demands and their personal performance potential.
View all articles
About author
CEO | Business Coach | Podcast Host | Speaker
Support 10,000,000 people to unlock their greatest potential at their place of work.
Over the last 25 years, Vinay Raman has been a leader in the analytics and leadership space. His professional work has included empowering warfighters, in high and national-security situations to make better and faster decisions when in theater. This work has been applied across various agencies like the Department of Defense and Homeland Security, creating greater effectiveness through data and analytics.
When coupled with his experience in helping small and large companies grow, there was one key insight to the success of any organization: people's desire and passion.
After many years of analysis and experience with Machine Learning and Artificial Intelligence he came to a realization that capturing people's hearts and passions is the true unlock to an organization's greatest potential. He is focused on empowering leaders to unlock their greatest potential as well as lifting their people and employees to their greatest heights. His current company, CAARMO, is a platform that allows company leaders to take action by using their existing data effectively to empower all to ultimate effectiveness. He has even been told by some employees he actually practices what he preaches! (NOTE he is curious as to what their motivation was in saying that)
To date he has personally founded, built or run 6 companies from 15 employees to over 180. He holds undergraduate and graduate degrees in Mathematics, Computer Science and Artificial Intelligence. He currently resides in North Carolina after 22 years in the Washington, DC area with his beautiful (and smarter) wife and three children.
Hear more of Vinay: The Business Blind Spots Exposed - Podcast
vinayr@caarmo.com
View all articles