How to Improve Your Project Leadership with Coaching and Mentoring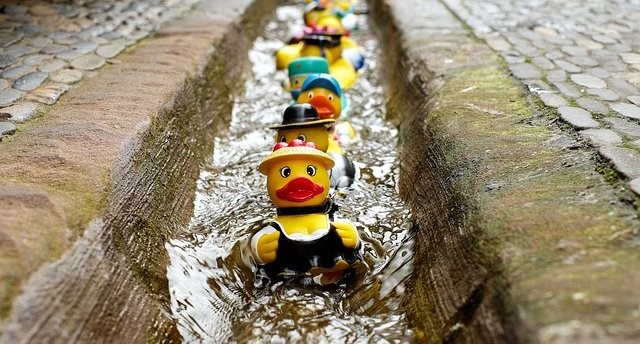 Taking an active approach to the development of your leadership style is critical to collaborative project management. You need to cultivate a wide range of practices to use in different circumstances to nurture and guide the team in the right direction. Depending on the situation, you may opt to coach or mentor an individual to achieve the desired result. In this article, I will explore the differences between coaching and mentoring, and outlines best practice tips for these techniques. Before we begin, it's important to understand when to use coaching and mentoring with your team.
Situational Leadership: Show, Coach, and Mentor
As discussed in Collaborative Project Management: A Handbook, you can either show, coach, or mentor an individual towards an agreed outcome. In order to determine which path is best, you need to decide what is really happening. Here are four possible spectrums to consider.
Capability Spectrum: Sometimes, team members are capable, competent, and able to do the job at hand. Other times, they are not capable or trained for the tasks ahead.
Willingness Spectrum: There will be days when you will find team members energetic, enthusiastic and very willing. These are often followed by lazy, lethargic, and unproductive days.
Time Pressure Spectrum: Project tasks are usually high priority or flexible.
Environment Spectrum: Some projects live is a very stable and well-regulated environment whilst others occupy a manic, high growth, unstable environment, sometimes reaching crisis point.
Think of the spectrum as moving from positive behaviors on the right to negative behaviors on the left. Your goal is to move team members from the less desirable behaviors to positive outcomes, for example, training can help a team member become more competent and capable.
Your leadership approach will depend on where you and your team are on the above spectrum.
Show and Tell: If you are to the left of some or all of the above spectrums, you will need to show people how to do the task or tell them to just do it. The situation can demand you to be authoritarian. The preferred outcome is to move people more to the right of the spectrum so your involvement is less invasive.
Mentor and Participate: If you are mid-spectrum on some or all of the above, help the person understand how to deliver on the task at hand and participate as needed.
Coach and Delegate: If you are to the right of the spectrum, you are likely discussing the optimal outcome with the individual; ideally, they are asking questions and coming up with some solutions. You will coach them to their best performance and delegate as needed.
Coaching and Mentoring: What's the Difference?
Coaching and mentoring both help to drive results; increase commitment to a project; improve employee performance and productivity, and free up precious management time. Coaching focuses on performance within the individual's current role, which can include the development of new skills or performance issues. Mentoring looks at long-term goals, dealing with both personal and professional success.
Let's examine the differences between coaching and mentoring in a little more detail.
Coaching:
Is typically a short-term activity
Has a specific goal or outcome, which is related to performance
Follows a structured approach with regular progress meetings
Can be delivered quickly without the need for extensive consultation and design
Delivered by the immediate manager.
Mentoring:
Is long-term as it's heavily dependent upon a strong relationship between the mentor and mentee (individual receiving mentorship)
Takes a holistic approach to individual development
Takes place as and when required
Requires a design phase to decide the purpose and focus of the program
Is conducted by a senior, more experienced individual.
Participating in coaching and mentoring programs can help project managers to improve their leadership skills whilst also empowering team members to evolve as leaders in their own roles.
Coaching
Coaching is highly dependent on trust between the coach and coachee (the individual who will receive the coaching). Incorporating four key elements – purpose, communication, action plan, and support – will help to build trust and engagement with the program.
1. Purpose
Before any coaching can take place, it's important to establish and agree on the purpose of the activity. Set up a meeting with the coachee (the individual who will receive coaching) to review the situation. Has a requirement arisen to train individuals on a new system? Does the coachee need some additional support to move into a new role? Is there a performance or behavior issue that must be addressed? During the meeting, ask the coachee for their perspective and explore possible solutions together. Try to avoid becoming too focused on obstacles or concerns; the purpose of coaching is forward progression towards a goal.
2. Communication
Communication underpins successful coaching. During the initial meeting, listen attentively to the coachee and take note of their body language to fully gauge their reaction and input. Ask, don't tell, the coachee about the situation and next steps. It's also a good idea to recap what has been discussed throughout the meeting to help keep everyone on the right track, and to summarize next steps at the end of the meeting.
In certain circumstances, you may be faced with the difficult task of delivering negative feedback. Whilst it's tempting to ignore this conversation, it's necessary to coaching and overall employee satisfaction. The feedback is about the coachee and their goals, not you. Feedback helps us to improve quickly and deliver better results. In fact, recent studies indicate employees prefer to receive feedback as often as possible. Prepare for the meeting using these tips, focus on positive outcomes, and identify any support needed.
3. Action Plan
Once you have defined the purpose of coaching with the coachee, you need to work together on an action plan with key milestones and metrics for success. Some questions to ask include:
What is the desired outcome of the coaching program?
When will you conduct best practice research to support this activity?
What is the prioritized timeline for tasks?
How will tracking and reporting take place?
What does success look like?
4. Support
Support can take many forms, for example, helping the coachee to plan their week or reassigning project tasks to make time for coaching activities. Remember to acknowledge frustrations and celebrate success. You should also schedule time in your own week to accommodate any requests from your coachee and provide feedback on progress as needed.
In summary, coaching helps individual team members to grow and reach their full potential through a structured, short-term program with a clear purpose and measures of success.
Mentoring
Whilst also focused on individual growth and development, mentoring is concerned with long-term outcomes. A mentor is a trusted advisor who helps to shape the character, values, self-awareness and empathy of the mentee (individual undergoing mentorship). As a mentor, you need to help the mentee identify and work towards their long-term personal and professional goals, even if this means they will leave your organization. Mentoring is often more spontaneous than coaching, arising from personal relationships and taking place as needed. Famous examples of mentoring relationships include Steve Jobs and Mark Zuckerberg, Warren Buffet and Bill Gates, and Sir Freddie Laker and Richard Branson.
If you wish to adopt a mentoring role within your organization, it's worth considering the following qualities of a good mentor:
Familiarity with the organization's strategic goals and norms. You should be able to clearly explain the culture within your organization and enable the mentee to understand their place within it.
Regarded as successful within their own careers and has valuable knowledgeable to share.
Is willing to commit time and resources to the mentee.
Possesses high levels of emotional intelligence, and is attuned to the emotional needs of the mentee.
Open to examining and cultivating their own values, habits, practices and attitude as a model for the mentee.
Can address failure directly and celebrate success.
Excellent communication skills, particularly active listening and patience when delivering advice.
Conclusion
Successful projects need leadership from both the project manager and team members. Developing a variety of situational approaches, including coaching and mentoring, ensures you can guide and motivate your team as required.
---
Source
Published at pmmagazine.net with the consent of the author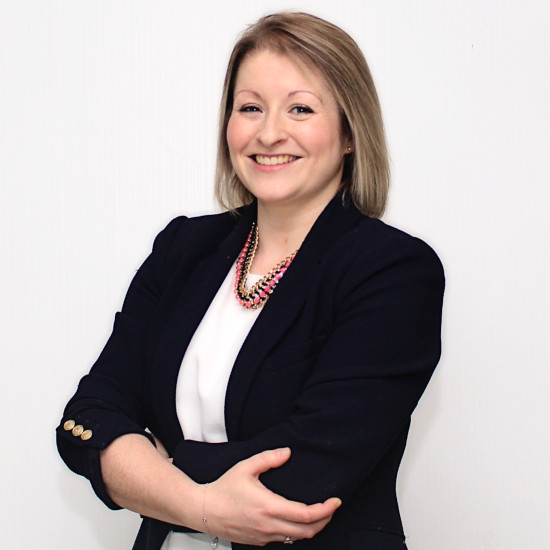 About author
Content Marketing Specialist Helping Project Teams to Deliver PPM on SharePoint
Grace Windsor is a Content Marketing Specialist at BrightWork, a provider of project and portfolio management software for SharePoint. Drawing on her project management experiences in different sectors and organizations, she loves creating actionable content to help teams achieve their goals.
View all articles