4 Golden Rules for Business Survival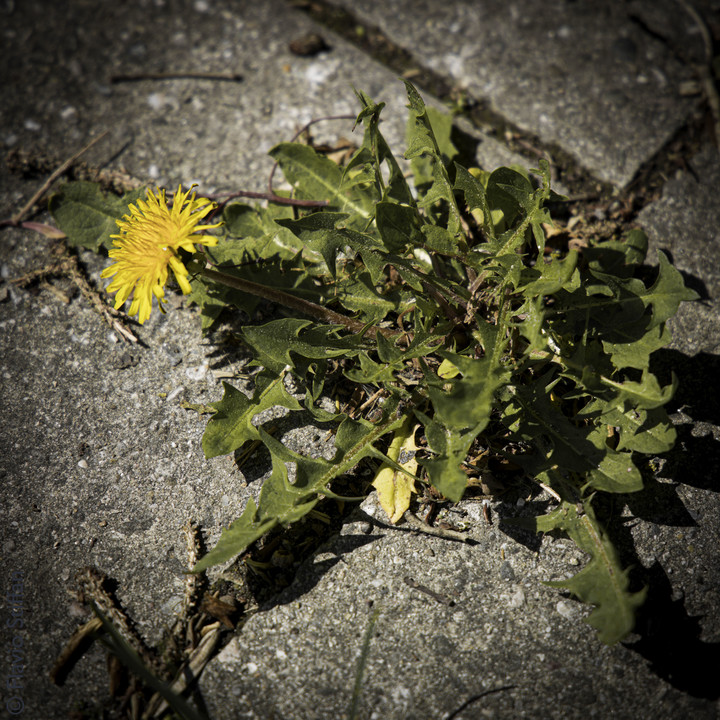 According to the US Small business administration, four out of five businesses started in 2016 survived their first year of activity, half of them survived at least 5 years and a third survived 10 years or longer. Not too bad seen from that angle.
It also means that 50% closed within 5 years of their existence. I am in my 3rd year of existence so I have already done better than 20% of the ones that started in 2016 and I surely hope to beat the odds and still be there passed 10 years of activity.
So, what did I learn out of this and how could this help you keeping your business running…. Let's check out the 3 golden rules for business survival that I have learned from my experience so far.
1) Ethics, the highest risk for failure
Everyone of us is fearful from something different in life. For some it is all about spiders, others about flying, some about unemployment or about not being able to get on food on the table. For me, it has been all about keeping a stream of clients for which I was happy to deliver services to. When doing a business model for your startup or for a new project, risk assessment is critical to understand the possible reasons for failure. In most cases, one would list items such as economy downturn, unable to hire the right persons, technology changes…. But I have not seen elements such as flawed enterprise culture or wrong partnerships.
The risk element of entrepreneurship is, on my opinion, intrinsically linked to the business behaviour of the person(s) running the enterprise. It drives the way business is discussed, agreed upon and conducted, independently of the business climate, product sold or the weather conditions.
The risk of engaging with customers or partners that will sink your business is quite high as the world gets more greedy and focuses on immediate growth, regardless of the quality of relationships and business sustainability. You can engage in questionable yet profitable business but your reputation how you apply a good code of conduct are the parameters that might save you for finding new good and profitable customers to keep growing.
2) Measure risks and enjoy life
I think that for all entrepreneurs and start-up fans, it has come to our mind the fact that we might just be so successful that money will flow in, high-life will knock at the door and, despite hard work, things will show up easy.
During a talk I had yesterday with another start-up person, we agreed that the focus of being your own boss or starting a business is first and foremost to enjoy freedom of action and, of course put the food on the table. Happiness and quality of life becomes a greater deal when you run your own business as risk assessment focuses more on the basics of supply for life (food, education, housing…) rather than on the pure success of a project as it would be if you are part of a large corporation.
The definition of risk, when running your own entrepreneurial business, is more about how sustainable the business can remain, how much of impact on the image of the yourself and the ones that might be related to your enterprise (including your family). This definition is somewhat different than the one that would be when you are part of a large organisation, where the risk is more related to the impact to the workload, technology roadmap or timing of a project. Financials are always part of the equation but, as an entrepreneur, my scale of risk for financials might be very different, possibly allowing to take more risks or testing an idea with less of a cost than if I'd be in a larger organisation.
3) Absorb information
Entrepreneurs, by definition, are geared to look at new ideas with a more passionate eye than an established professional person into an organisation. This quality is most valuable to avoid being stuck into a market segment or a geographic region. It is known that entrepreneurs like Steve Jobs, Elon Musk or Richard Branson have been touching more than one area of development, allowing themselves to diversify and, in some cases, connect the dots between radically different areas to make them part of a business ecosystem. As a freelancer and entrepreneur, I have been looking at different ways to expand by business, constantly evaluating new ideas, regardless if they are presented to me or if I wake up in the morning thinking "How about if….".
The power of allowing ourselves to evaluate, taking the time to investigate, allows a constant churn of gathered information to stimulate creativity and…. well… entrepreneurship. Of course, the risk one might get into is to be so spread across that one can't do all on its own. This eventual issue could also become the opportunity to "store" some ideas for a while till the right conditions arise and possibly, activate them for a successful outcome.
To do so, keep reading and documenting yourself. Use the internet as the window on the world to see what is next in technology, what are the needs coming up in the world and let your imagination do the work in connecting the dots to discover new areas of possible business.
4) Positiveness, your power for grit
Like always, there are ups and they are downs but your best way to keep focused on the success ahead is to reduce the influence of negativism that is currently gripping the world. My personal experience shows that if I open the news in the morning to check how things are going around the world, my positive attitude is ruined for a good part of the day. Takes me a lot of effort to get going and reverse my mood. Instead, if I start with writing articles or jogging down mind maps ideas about new businesses or get right into a client's project, my energy is significantly higher and it shows during the day.
Being entrepreneur means that one is capable of focusing on the building of ideas, making things happen. Positiveness allows to tackle the challenges at hand with an attitude of achievement rather than defeat or fatality. Grit is what makes entrepreneurs, freelancers and self-employed people the successful ones, and grit is fuelled by positiveness.
Is this just for start-ups?
Enterprises that foster in-house entrepreneurship are stronger than ever as creativity levels stay high and motivation to investigate new ideas is part of the company's culture. The challenge, of course, is to avoid spreading itself too far and ensuring that a good selection criteria is put in place to select the ideas that will help the company to differentiate itself in the market rather than lose focus and eventually, collapse.
As not all the employed population has the right level and willingness to be creative, companies need to promote those talented employees by creating an innovation ladder program, focusing on tapping on their energy for new ideas and rewarding the ones who's projects are successful. The trick here is not to turn a creative person into a high-end manager unless they want to, but instead to continue to recognise the creative contribution of those entrepreneurs in ways that keep them energised and motivated into their creative positions. That is probably the topic of a future article as this is many times underestimated and eventually, talented creators look for other adventures, outside of their current employment.
---
Source
Published at pmmagazine.net with the consent of the author
About author
Global Marketing and Strategy Management Executive
Flavio Stiffan joined the semiconductor industry in 1989 at Motorola in Geneva as system analyst supporting the Distribution Channel. In 1993, he relocated to Phoenix Arizona to drive global IT projects related to EDI connectivity with Motorola's distributors and participated at the integration of 4GL database system into the Global DataWarehouse project. He has expanded his experience into Corporate Account Management and Business Development while leading the Distribution and Partner Channel for Latin America from 1999 till 2003. Flavio relocated back to Europe taking several roles in the Distribution account management including taking the lead for Freescale's EMEA relationships with Universities, working in collaboration with Freescale's engineers and sales teams to ensure that tomorrow's engineers have the right tools to be trained for their future careers. Since his start on the University relations' position, Flavio has overseen the coordination and set the stage for the opening of 24 teaching labs and the participation of 59 universities into The Freescale Cup Student Challenge. His drive for innovation and use of new technologies have led to the creation of a Freescale University Display Area each year at the Embedded World conference in Nuremberg – Germany. Early 2015, added responsibility for the e-tailer distribution market, leveraging its strong network in the university and education world to drive mass-market branding activities with the distribution channel. In addition, he reinforced his network with managing the NXP Global Ecosystem program strong of over 370 hardware and software partners. In November 2016, Flavio started Stiffan Consulting with the aim of promoting the linkage between the industry and academia. His consulting services include knowledge transfer activities, market strategy development for companies interested in addressing academia and innovators, management of ecosystem programs, project management of student challenges and incubators. His client list includes industry technology leaders, distributors and over 140 universities and high schools in EMEA and North America. Flavio holds an equivalency degree in Computer Science and is a specialist in global business development and brand evangelism. During his US tenure, he has been vice-chair of EIDX sub-committee for EDI standards.
View all articles