The Digital Decision Making Process for Digital Transformation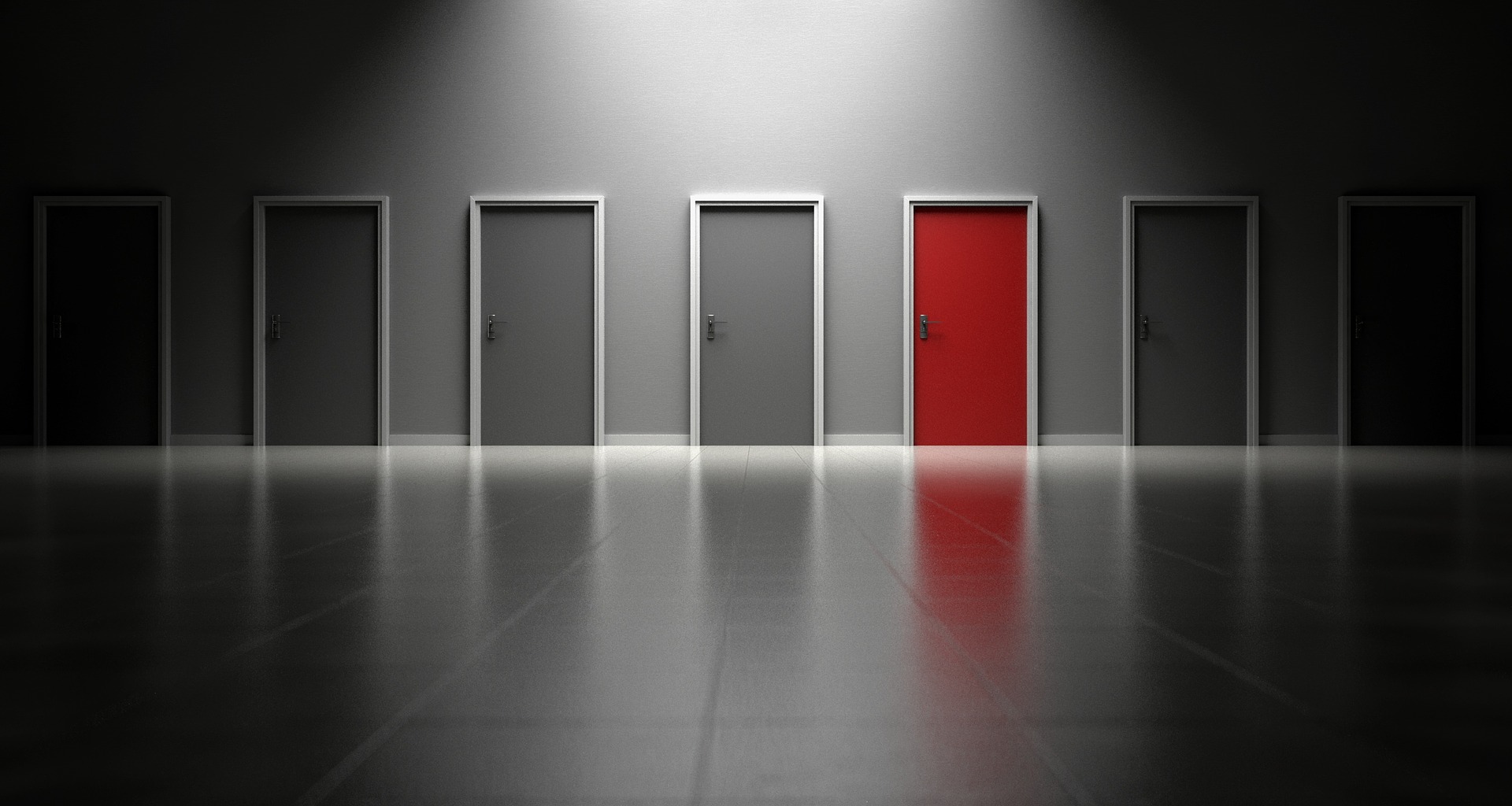 As we step forward through this decade, the pandemic and the new war in Europe have already turned digital transformation into a necessity for survival of many businesses. The pandemic lock-downs pushed for remote working of staff which consequently put into motion the massive demand for public cloud services and IP-based video communication and file sharing at global level. As the pandemic – seems to have - started to fade away, the war and the mass economic sanctions that followed, has already significantly impacted multiple global supply chains.
The combined forces of these two global economic disruptors have resulted in a new demand for change in how they make decisions, in order for many organizations to continue to do business, or even try to grow and expand their market share.
Digital Transformation is a fundamental change in the form of products and services that an organization provides and the way they are going to be advertised, positioned, provisioned and services. Such significant change needs a well planned and well communicated and well managed phased transformation plan which will impact all main decision points in the organization.
It is estimated that worldwide investments in Digital Transformation will exceed $6 trillion by 2023, while more than half of global GDP will be digital be end of 2022. Forbes also believes that over 90% of enterprises have already started working on a Digital Transformation at some level.
This is while about 70% of digital-savvy enterprises (e.g., telecom and media) and 93% in traditional sectors (e.g., oil and gas, construction), have failed to complete their transformation and / or receive the benefits of digital transformation.
Inefficiencies in the organizational decision making structure have been blamed for over 60% of these failures.
Decisions made today are more complex and executives are asked to explain or justify their decisions more than pre-pandemic scales. Decisions are now expected to be the outcome of a symbiotic connection between humans and machine learning algorithms.
Traditional Decision Making
Before the Digital Transformation shook down and rebuilt the way executive decision were made, they used to follow an overlapping top-down model with a bottom-up validation mechanism.
The organizational strategic portfolio would guide the siloes about their share in the big picture and how their tactical work would help the enterprise aggregate the expected outcome. Tactical decisions in turn would be the source of Operational decisions which would run the business interaction with the market and the feedback that was collected would be funnelled up and aggregated towards the Strategic decisions as a verification structure.
The centralized structure of this model always ran a high risk of creating bottle necks and queues in the form of Decision Backlogs owns by senior management and executives who were defined and designated as the sole authority to make the needed decisions, and most would be overwhelmed with the volume of the decisions they need to make and cause major delays to vital business changes and market targeting attempts.
The accuracy, relevancy and effectiveness of this approach has always been a hit-and-miss for most enterprises. Lack of transparency, slowness of decisions flow, misalignments, and bottlenecks in the siloes would cause a lot of business losses for the organizations.
Evolution of Decision Making
As Digital Transformation demanded a modern, realistic view on the Decision Making Ecosystems in the enterprises, it soon became obvious that decisions are not made in isolation, with zero-blast-radius. Decisions made by one line of business or value delivery group has a butterfly effect across the entire organization. This connectivity and interaction is above and beyond the org chart and the managerial hierarchy and form networks of actively involved players that need to share insights and data so the organization can make proper and informed decisions and monitor their impacts.
This new perspective also expands into understanding how every decision would impact the business outcomes that the organization is looking for and in what way they would come in contact with the hyper-personalization of products and services as they land in the context of the flow of value through the pipelines.
Impact analysis and evaluation for all the viable alternatives in a decision making point should also consider the effect of each to the business outcomes and customer value, in conjunction with other decisions. This would need transparent low latency information channels working both internally and externally to enrich the decision making process.
The paradigm of hyper-connected and always-active markets which is an outcome of the digital world, demands organizations to actively monitor and respond to disruptions in the market and supply chains. This requires a continuous decision making structure capable of running parallel and sequential decisions aiming for the highest possible business agility and market responsiveness. Machine Learning Algorithms and AI-based analytics play a growing role in support of this vital modality in the complex world we live in.
This new Digital Decision Making model embraces the needed transparency and auditability required to inform and engage stakeholders across the enterprise while earning their buy-in over the decisions as a result. It is based on a richer and more inclusive data modeling capabilities and analytics, bringing in a wider perspective for a more educated decision making process. It also leads to more consistent and reliable decisions, which can be replicated later in similar scenarios, better attuned to the market needs and customer hyper-personalization.
This Digital Decision Making model is scalable and capable of harnessing a wide range of opportunities in response to highly complex market use cases. It expands into an enterprise-wide collaborative process with a growing decentralization for decisions that need to be made quickly, as close as possible to their point of impact, and are best made by the people who specialize in the affected areas.
The Digital Decision Making model takes advantage of Machine Learning, not only to augment and scale up humans' capacity in the process, but to also enforce rationality and level-headedness which can go astray when humans are forced into quick decision making scenarios under extreme and growing stress. It is also quite composable due to the contextuality of the new model and its intrinsic modularity and relevance to the business area they impact.
For the Digital Decision Making model to succeed, it needs the CXO to introduce it as part of the strategic plan of the organization and provide it with the needed support and collaboration structure to include business and technical leadership in the joint transformation and to encourage them to bring their team's specialized competencies to the table.
CXOs need to first establish a realistic and fact-based understanding of the existing decision making model by mapping out the process inside and across the siloes. They would now need to set the strategic vision on what should the future model of operation (FMO) should look like for the decision making process and in what stages and phases the change should be implemented.
System Thinking would help them make realistic and impactful changes that would encompass entire value streams and value delivery ecosystems, to avoid creating patches of changed models engulfed in a sea of traditional methods, unable to improve the decision making process.
COXs need to tie up the changes to real-world business scenarios to build their business case, to measure the baseline for the exiting model and to track the improvements when the new model is in place.
Conclusion
A digital enterprise needs a decision making model that fits its digitalized value delivery pipelines, incorporates what the new Machine Learning and Data Analytics can provide and returns the decision making power to its people to speed up time sensitive and complex decision making. This reflects directly on the digital strategy of the organization which cascades across and into the silos, engaging stakeholders and customers as they are impacted.
Executive management should create the needed strategic vision for this new model, support it with all of their might and create the transparent and inclusive environment for it to grow and improve the flow of decisions across their organizations.
Exclusive pmmagazine.net 💬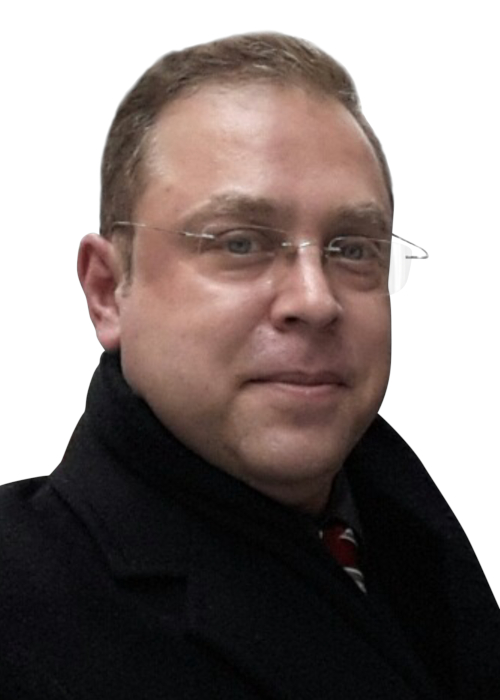 About author
Enterprise Agile Transformation Coach, CIO and Chief Data Scientist
Arman Kamran is an internationally recognized executive leader and enterprise transition coach in Scaled Agile Delivery of Customer-Centric Digital Products with over 20 years of experience in leading teams in private (Fortune 500) and public sectors in delivery of over $1 billion worth of solutions, through cultivating, coaching and training their in-house expertise on Lean/Agile/DevOps practices, leading them through their enterprise transformation, and raising the quality and predictability of their Product Delivery Pipelines.
Arman also serves as the Chief Technology Officer of Prima Recon Machine Intelligence, a global AI solutions software powerhouse with operations in US (Palo Alto, Silicon Valley), Canada (Toronto) and UK (Glasgow).
View all articles