Deliberately or not, at any point in time, PMOs typically straddle the value pendulum of restraint (by protecting return on finite capital investment) on one side and supportive (by helping programme and project delivery) on the other. However Portfolio, Programme and Project Management Offices (PMOs) become known as "Project Managers are Opposed" when they primarily perform compliance and clerical tasks but make no discernible effort to support delivery with clearly defined, consistent and integrated delivery advice. This can often lead to a culture of blame rather than proactive decision making about how best to proceed next. Simply, if the PMO is not helping to solve problems for people, it's causing problems for people. This equally applies to senior management on the main investment board as well as to project officers within a project team.
Perception
Organisations need to understand what the problem is, or at the very least, what the problem is perceived to be. The dichotomy begins with the project manager role, whose single focus is the day-to-day management of a project, on behalf of the project board and the sponsoring organisation. That is, to successfully deliver organisational (including strategic) objectives and measurable benefits within agreed tolerances of time, budget, scope, quality (criteria), risks and (prioritised) benefits. Setting appropriate project tolerances allows two things. It shows trust and respect in the project manager and gives them autonomy to manage and deliver whilst allowing the project board to manage by exception minimising senior management commitment.
A Portfolio, Programme or Project Management Office, on the other hand, is typically focused and dependent on consistent and quality programme and project data; information, knowledge and wisdom across the organisation (or the forest) to support continued investment decision making by the project, programme and portfolio boards. Simply, from a PMO's perspective the focus is about governing effectively and holding people account to safeguard the value of the organisational capital budget. Hence why, it's often a constant battle to find a suitable equilibrium - restraining on one side and enabling on the other. That is, to give (someone) the authority or means to do something; whilst restraint is intended to keep someone under control or prevent someone from doing something within limits.
Value matrix
Providing functions and services (such as the provision of templates and tools) is often seen as an enabling role of the PMO and therefore welcomed by the PPM community. However, providing governance functions and services (such as ensuring that no programme or project commences without a robust and validated business case and benefits investment map as part of the portfolio prioritisation process) can be perceived as a restraining role. This is often unfortunately less welcomed by the PPM community across the organisation as it has the potential to impact programme and project delivery particularly where maturity and capability is low.
In these circumstances, it's important for everyone within the organisation to "think Forest through the Trees". That is, everyone agrees to adopt the champion-challenger technique where everyone follows existing portfolio, programme and project practices and processes ("the champion") to establish an agreed baseline for maturity and capability. However, people ought to be empowered to "challenge" the status quo by proposing continuous improvements to existing practices and processes. Once adopted, the challenger becomes the new champion practice and process. This technique falls within the realm of enabling, encouraging challengers as a way of ensuring engagement across the organisation and the number of submissions received should be monitored on a regular basis.
At a tactical level, setting appropriate program and project boundaries allows programme and project managers to autonomously manage the day-to-day whilst potentially minimising senior management time commitment through the management by exception technique, where adopted. This shows the enabling side of the PMO. However, at a strategic level, it sets the foundation to enable portfolio, programme and project capability and maturity because everyone follows established practices and processes. Like philosopher Aristotle once said the Whole is Greater than the Sum of its Parts, defining the importance of organisational synergy. For anyone who has played team sports, it echoes the T.E.A.M. acronym - together, everyone achieves more.
Exclusive pmmagazine.net 💬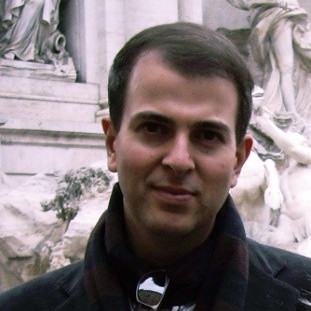 About author
OGC Gateway Assurance Expert | Author | Agile, Project, Programme & Portfolio Management and Better Business Cases Specialist
Milvio DiBartolomeo has a proven track record in ICT project, programme and portfolio management in the Queensland public sector, Australia. He has worked on a number of transformational change initiatives across the programme and project lifecycle as a business and process analyst, software tester and project manager. He practices what he preaches having successfully implemented staged funding release by gated review technique to protect public sector investment and redesigned the project governance structure to minimise senior management time commitment for a Queensland Government department. He has extensive PMO experience as a Portfolio Manager, Capability Support Manager and now as a Workforce Delivery Manager. With a lifelong passion for learning his credentials include practitioner level knowledge in Better Business Cases, Managing Benefits, MoP, P3O, MSP, PRINCE2, PRINCE2 Agile, AgileSHIFT, ICAgile, ISTQB software testing and ITIL. He also released his first white paper called "Project Optimism Bias in Capital Investment Decision Making" through APMG-International.
View all articles