New Book Release | Agile Change Management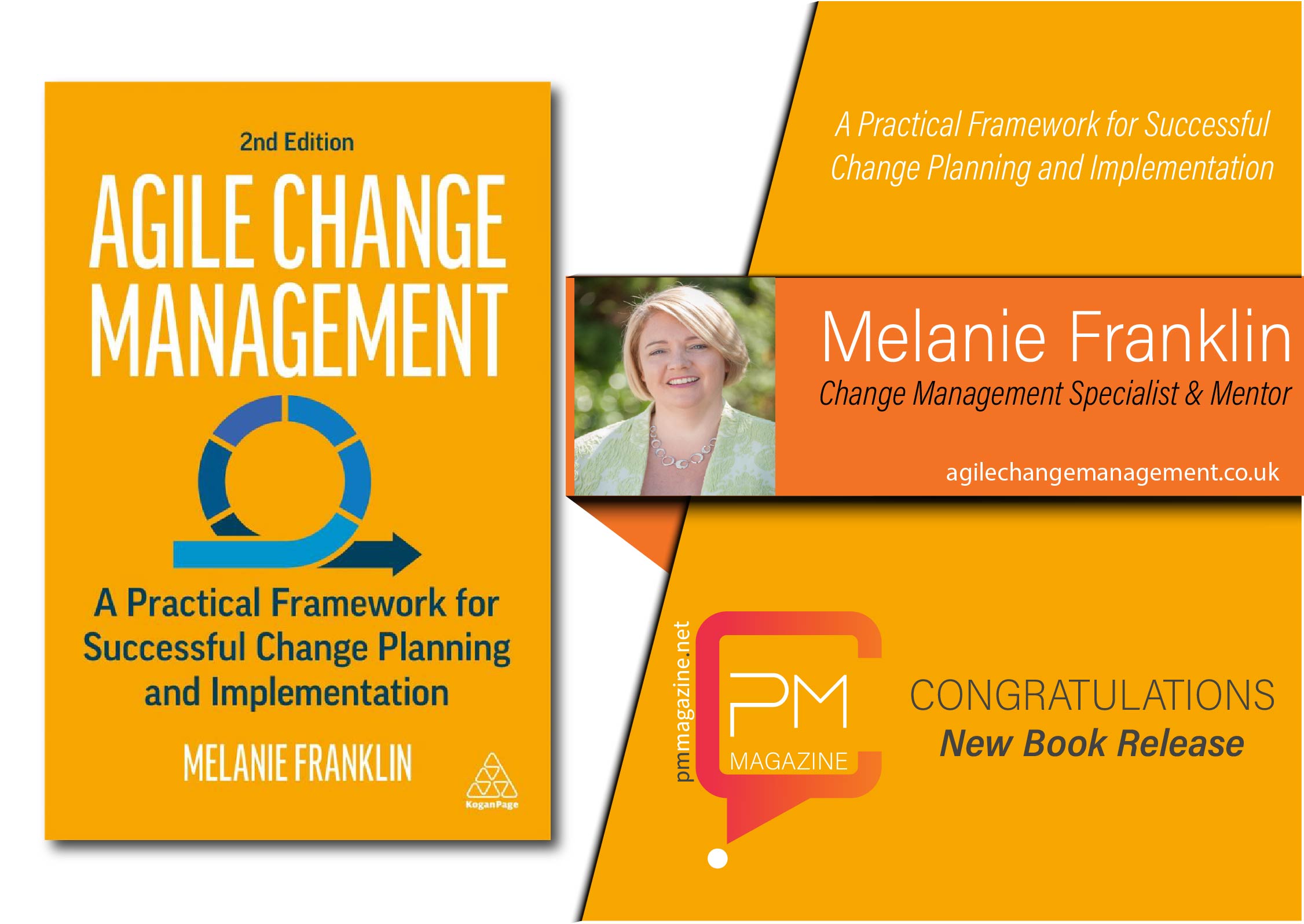 About the book
The second edition of Agile Change Management provides essential tools to build change manager capabilities and ensure change initiatives are embedded effectively throughout the organization.

This book is a comprehensive resource for creating a roadmap that is flexible and unique to each organization to manage any type of change initiative. Detailing all the processes, activities and information needed, from creating the right environment for change to completing iterative tasks, it shows how to respond to different needs as they arise, reducing the potential for wasted time and resources.

The updated second edition features chapters on behavioural change and decomposition in planning iterations, and new material on prototyping for business needs and virtual leadership. Whether implementing a large-scale transformation or working through projects at micro-level, Agile Change Management provides tools, frameworks and examples necessary to adapt to and manage change effectively.
---
Table of contents
Chapter - 01: Concept;
Chapter - 02: Roadmap;
Chapter - 03: Business need;
Chapter - 04: Relationship building;
Chapter - 05: Environment;
Chapter - 06: Coaching for Change
---
Some of the Reviews
Theresa Walker, Head of Customer Excellence
This book is full of practical tools, which are real life and easy to understand. I found inspiration in the well-structured guide through the life of change, from start to finish. My inspiration has led to igniting that fire of agile change within the teams around me! This book is everything that the title says it is, it is easy to follow, has helped me apply the best aspects of the agile approach to my daily work. Thank you, Melanie, for your ever enthusiastic and dedicated mission to agile change.
Kate Nowicki, Director of Strategic Planning, Performance and Change
This book is full of practical tools and it guides the reader through the life of a change from start to finish. I keep it to hand and dip into it regularly - it always delivers something valuable.
Jane Blackman, Head of Business Transformation
This book provides a clear, structured approach to managing change throughout the full lifecycle. It is agile made easy and provides very practical tools and techniques which support managing both small- and large-scale change. It is a fantastic reference point for anyone involved in Change Management and really helps to get results.
Exclusive pmmagazine.net 💬