Funding PMO as a Delivery Function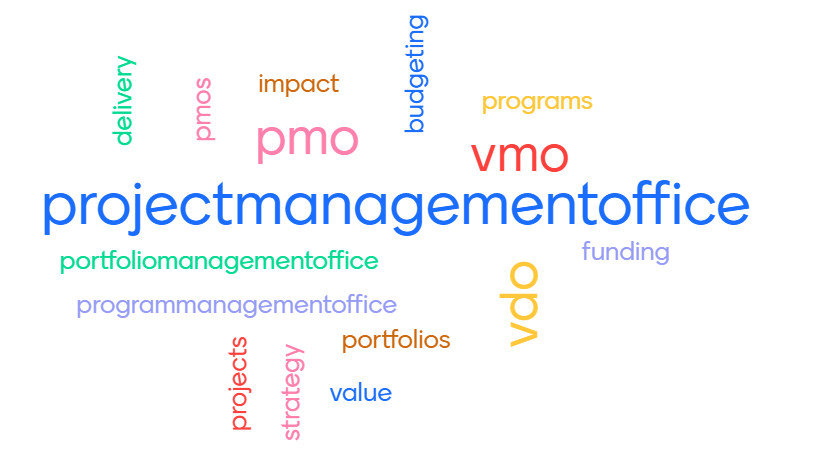 P3MOs (Project, Program and Portfolio Management Offices) are often considered as support functions which make their funding and existence difficult. It is a natural phenomenon when evolution happens, the outcomes and impact are required to be measured to evaluate the performance. It is very important that you adapt to the change and sustain it.
Funding a PMO at the department or organization level has always been a herculean task as it requires buy-in from numerous stakeholders to whom you need to define and justify its need. Internal PMO efforts must be clearly aligned with the prioritized demands, value delivery and benefits realization for the initiatives selected as part of organizational strategy and objectives. It would not make sense if the PMO operating model is not aligned with the client operating model to deliver the services.
From building standards and frameworks to creating a strategic plan allows the PMO to evolve into a VMO (Value Management Office) or VDO (Value Delivery Office) for maintaining a continuous flow of value creation and delivery.
Funding a Project Management Office is far more difficult as compared to Program Management office and funding a Program Management Office is far more difficult as compared to Portfolio Management Office due to the scope, size, and the cost apportionment on individual projects, accounts and business units. The reason behind this challenging situation is that these PMOs do not have a clear understanding on the definition of value and how they can contribute towards strategic initiatives.
PMOs are part of the system supporting value delivery in the organization. It is very important to understand the key drivers of a PMO which are as follows: -
Strategic Planning
Bridging the gap between strategy design and implementation
Help in prioritization of key initiatives that are aligned with strategic objectives
Ensuring consistent/structured and repeatable approach towards P3M and its reporting
Help in defining the value measurement criteria
Reuse Project Learning and Knowledge
It is also important to bring comprehensive portfolio, program, and project management methodology which focuses on continuous improvement, learning, leadership involvement and stakeholder satisfaction.
The PMO setup should also have a roadmap in place and how it will evolve. For that, you need to clearly define the current state of your PMO and the maturity level. The future state also needs to be clearly defined and what all initiatives are planned to be executed in short term, medium term, and long term.
The MVP (Minimum Viable Product) approach for testing and validating the offerings of PMO function can be institutionalized for securing the funding in an incremental way. It will help you to quickly learn the expectations of your customers with the minimum effort. From PMO perspective, it is recommended to prioritize top three or four services which it wants to test and validate in specific business units or programs. The PMO cost apportionment based on the number and size of projects/ programs in a particular business unit could be tricky; but can still be piloted with high visibility projects/programs. As the PMO function matures with mature processes, it transforms itself from a cost center to a profit center by improving the success rate of projects, programs, and portfolios.
It is also very important to understand the total cost of ownership (TCO) of your PMO which helps in measuring the money spent towards initial cost, maintenance cost and remaining cost to factor in the possible depreciation. The budgeting choices as well as strategy have a closely coupled relationship with the costs related to a PMO. Just like QA is essential for any product or service delivery, PMO also plays the role of QA for the project delivery methodology and ensures implementation of standardized project management practices.
A compelling business case for PMO needs to be built which includes the following aspects: -
Benefits- Expected tangible and intangible benefits
Costs- Direct and Indirect costs including operating costs of running and enhancing a PMO
Risks- Risk assessment of the initiative and risk management governance
Once the above aspects are considered, ROI should be calculated along with capital budgeting that helps in selecting projects that add value to an enterprise. Typically, the most common approaches for project selection are Internal Rate of Return (IRR), Net Present Value (NPV) and Payback Period (PB).
To fund the PMOs, there is a need to adopt the empirical approach for measurement of value through various KPIs. The following value generation parameters need to be analyzed.
Reduce Overall Project Resource Cost and right resources assigned to right projects
Consistent Approach to Delivery
Increase Billable and Strategic Utilization
Futureproof Workforce Against the Market Volatility
Leverage the cross-functional skills across the enterprise
Improve Employee Productivity
Increase customer and employee satisfaction
Improved access to thought leadership and insight
A PMO function becomes more value-driven function when it is considered akin to a delivery organization and can clearly communicate its strategic direction towards change and transformation to reinvent itself. A PMO function also needs to participate in the portfolio planning, selection and its balancing, and can transform itself as a Community of Practice (CoP). The delivery mindset in a PMO function is propagated when it maintains a balance between rationality and best practices and adopts lean-agile principles towards processes and standards to embark its journey from an operational PMO to a strategic PMO.
References & Acknowledgments:
Exclusive pmmagazine.net 💬
About author
Program Manager, Digital Strategy & Agile Practitioner at Genpact, India Hub President at PMOGA®
Gaurav Dhooper is a strategic thinker, seasoned project/program management professional, Agile IT Delivery Leader, author, and a keynote speaker. His area of interest is Digital Transformation & Strategy.
View all articles
Program Manager, Digital Strategy & Agile Practitioner at Genpact, India Hub President at PMOGA®
Total Articles:
1
PMO

1
---