The concept of critical friend refers to someone who is encouraging and supportive, but who also provides honest and candid feedback that may be uncomfortable or difficult to hear particularly to a sponsoring organisation and to the programme or project owner. In this context, a critical friend is a Portfolio, Programme or Project Management Office (PMOs) who speaks truthfully and constructively about any programme and/or project weaknesses and potential risk threats. However to build a project driven environment where a critical friend approach can thrive requires organisations to embrace transparency and trust that proactively talks about the "red" rather than focus purely on the "green" or anything in between.
Debunking perception
Simply, PMOs are about enabling informed decision making and ensuring organisations do the right things, in the right way, getting them done well and realising the benefits. So depending on the organisational culture, it maybe only natural that programme and project managers to potentially have the perception that PMOs are restrictive by default. Regardless, perception can have an enduring effect on any PMO particularly how people, processes and practices are regarded, understood or interpreted in terms of collective portfolio, programme and project management success.
Where governance and approval processes are deemed excessive, people will naturally game the system as it's often easier to ask for forgiveness than it is to ask for permission. This of course is not in the best interest of the organisation trying to standardise portfolio, programme, project and agile processes and practices in order to consistently achieve either strategic or emergent objectives. That is, the improved organisational performance and efficiencies that comes through increased individual capability and organisational maturity.
Insight and analysis
The commissioning organisation and the accountable officer need a PMO that they can trust to provide objectivity on performance and progress. So quality assurance, the function that ensures things are being done correctly, must be of value to programme and project managers. This should occur prior to, and during the development of any project, specialist or technical product - to mitigate costly rework prior to approval and to avoid wastage of finite capital funds. It's important to remember that approval is not a substitute for effective consultation with key business, user and supplier stakeholders. So programme and project teams need to know that they can rely on the PMO for effective delivery support through robust quality assurance. It's about highlighting and gaining consensus on the required information and evidence, relative to the unique characteristics of the programme or project to enable decision making by the accountable officer.
Challenge the status quo
PMOs ought to be forward thinkers that promote an environment that does not settle for bare minimum but instead looks at their programmes and projects for insights on how things can be continually improved. Simply put, challenging the status quo actually means questioning it – something everybody wants but few have courage to do. As such, Portfolio, Programme and Project Management Offices (PMOs) typically straddle between the pendulum of restraint, protecting return on finite funds and investment on one side and supportive, helping programme and project delivery on the other. It's about finding the balance to enable clear line of sight achievement between strategy design and strategy execution of measurable benefits and value to customers.
In summary, a critical friend is a trusted person within a PMO who asks probing questions, provides portfolio, programme and project data to be examined through another lens, and offers critique of programme and project work as a friend. For programme and project teams, a critical friend is something to be embraced rather than feared particularly where costly rework of project management, specialist and technical products can be avoided. Simply PMO as s critical friend captures a combination of support and challenge, but challenge that is constructive and helpful.
Exclusive pmmagazine.net 💬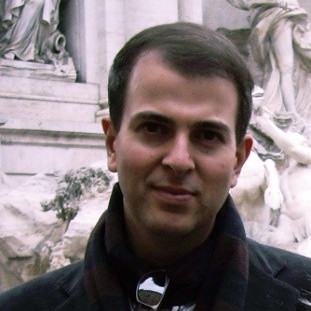 About author
OGC Gateway Assurance Expert | Author | Agile, Project, Programme & Portfolio Management and Better Business Cases Specialist
Milvio DiBartolomeo has a proven track record in ICT project, programme and portfolio management in the Queensland public sector, Australia. He has worked on a number of transformational change initiatives across the programme and project lifecycle as a business and process analyst, software tester and project manager. He practices what he preaches having successfully implemented staged funding release by gated review technique to protect public sector investment and redesigned the project governance structure to minimise senior management time commitment for a Queensland Government department. He has extensive PMO experience as a Portfolio Manager, Capability Support Manager and now as a Workforce Delivery Manager. With a lifelong passion for learning his credentials include practitioner level knowledge in Better Business Cases, Managing Benefits, MoP, P3O, MSP, PRINCE2, PRINCE2 Agile, AgileSHIFT, ICAgile, ISTQB software testing and ITIL. He also released his first white paper called "Project Optimism Bias in Capital Investment Decision Making" through APMG-International.
View all articles