My Journey and Lessons Learned: Cleared my PMP Certification in First Attempt !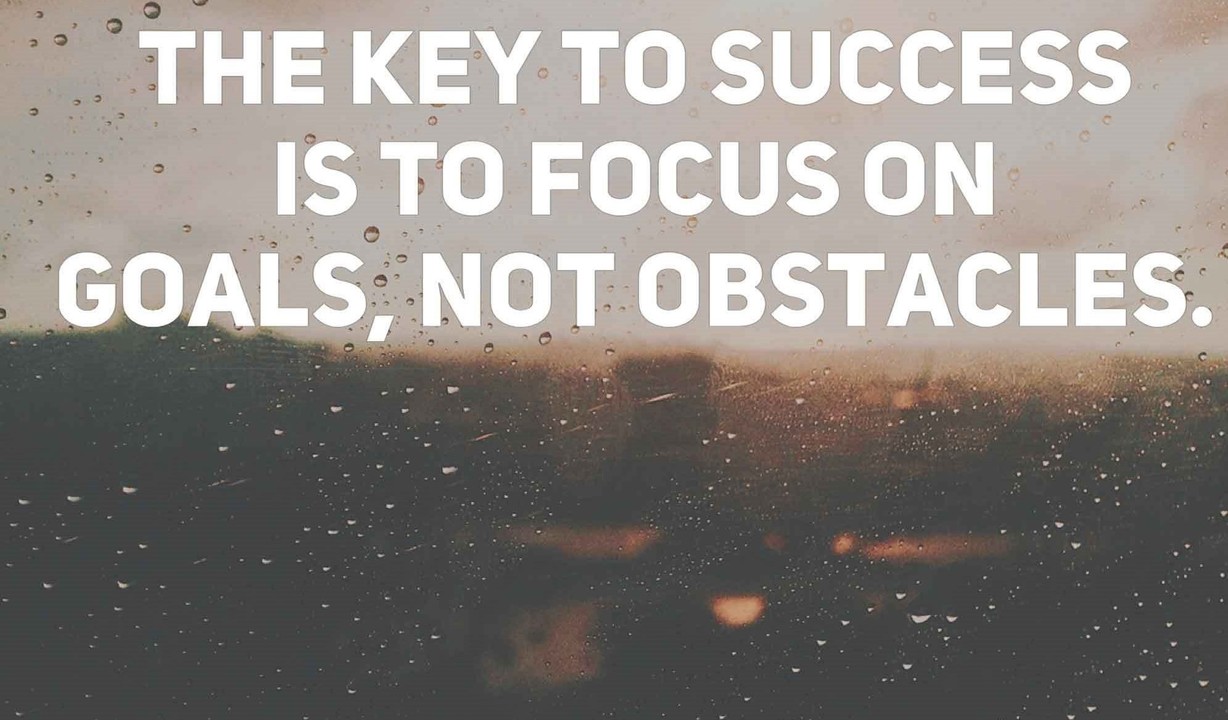 I began my PMP journey in December 2018 as a MS in Project Management student at Northeastern University - Boston, with nearly six years of experience with Amazon in Risk Management Domain. The blend of MS in PM and corporate exposure with an e-commerce giant were the antidotes that geared me up for this battle to embrace the brass ring.
I wanted to give my first shot at this by March 2019 but I could not summon up my courage to book my exam dates as I was not "exam ready". I realized that this "PMP Battle" is a project by itself and not like any other exam that I attempted in the past. With this is mind I prepared my 60-Day Planner which had a start date of "April 5th 2019" and a finish date of "June 3rd 2019"
On the 3rd of June 2019, I passed the PMP Exam on my first attempt and its pleasure to share the the sources I used to study and the "Lessons Learned" I collected along the whole process.
The Reality Check
This journey did put me thorough all kinds of tests (patience, determination, will power, sacrifices, emotional stability and more) and pushed me beyond limits in all aspects. This slayed the impression that PM Exam is just like any other exam that I attempted in the past.
You will hear most PMP's say "When I can do it, you can do it" but I would always say "You can do it only if you want to do it"
PMP is all about you and there is no shortcut to succeed in this Journey !
You may take guidance from best faculty in the world, at the end of the day it's you who need to execute. Its you who needs to build the burning desire to accomplish PMP certification which would serve you for the rest of your life!
Education is like religion which can unite the world irrespective of caste, creed, language, location. I interacted and followed many enthusiastic co-learners and experts around the globe which not only enriched my learning and made me a better human being.
Road Map: If You Fail to Plan, You Plan to Fail!
As with every project, take your time to carefully plan your endeavor. Before I started, I analyzed my personal and work calendars to come up with a realistic (!) estimation of the time I will be able to spend on studying. Even though most experts recommend a 90-day plan for preparation, I created a 60-day plan keeping in mind that life will keep on happening, thus you might want to add some contingency for your social life and those known unknown risks like illness.
As humans we are great planners, but what's more important is executing and monitoring the progress!
While I built a massive network with Project Management enthusiasts during this journey, I had to make a lot of sacrifices which included not celebrating my birthday which was a week before my exam, catching up with friends or even watching movies.
I scheduled my exam date as soon as possible and knowing the end date helped me stick to my plans.
Study material
PMBOK 6th Edition
Rita Mulchay's PMP Exam Prep 9th Edition
Cornelius Fichtner's PrepCast Simulator
Tridib Roy: Udemy "PMP Practice Test Exam 2019-PMBOK6"
Varun Anand: Eduhubspot Training Videos
Joseph Philips: Full Course PMBOK 6th Edition
Christopher Scordo: Practice Questions 2018 Edition
Fahad Usmani: 400 Sample PMP Questions
Oliver Lehman: 200 PMP Prep Questions
PMI: Q&A for PMBOK 6th Edition Guide
YouTube Videos: Praizion, Ricardo Vargas, Arham Faraaz, Aileen Ellis, PMC Lounge and IZenBridge Consultancy Pvt Ltd.
Whatsapp and Facebook PM Groups
Warning: Do not invest your time with any material that is not aligned with PMBOK 6th Edition!
Being Exam Ready!
After intensive reading and answering 3940 mock questions I considered my self to be exam ready! below is a screenshot of my Road Map!
* Its been 11 days past my exam date hence you see -11 on the image.
Reality Check! You will not find "real" exam questions anywhere, except in the real PMP Exam itself. Anyone offering "real" PMP exam questions is either a criminal or is trying to deceive you. The best you will find are "realistic" questions
Experts recommend PrepCast Exam Simulator and the questions in this simulator is very similar to the ones that appeared during my PMP exam. i attempted all 1400 questions in PrepCast and below is a screenshot of one of full mock exam that I attempted.
Practicing your exam taking skills is a crucial part of preparing for the PMP Exam. The exam contains 200 questions to be answered in 4 hours, meaning you will be able to spend an average of 1 minute and 12 seconds per question. Sounds like a lot? There are long-winded questions, confusing questions, calculations to be done and network diagrams to be drawn, therefore you need to get used to this style of examination.
The Exam Day and the Day Before Exam
A typical recommendation from the experts would be as follows:
Day before exam: You need rest, giving a 4 hour complex exam, in the very next day is not easy, though I didn't take much rest as I couldn't study much in previous days of week. Please don't follow what I did.
Exam day: Wake up with a positive mind . Take a bath and go for the kill. Always try to keep exam in early morning hours, as I did, it's the time where our brain remains fresh. Reach Prometric center at least 30 min earlier.
What happened with in my case: I did get to the bed by 10pm the previous night as most experts suggested that but my anxious state of mind would not let me sleep which made me get off my bed by 11pm and I read Rita Mulchay's PMP Exam Book (Cover to Cover) by 4am. I slept at 4am and was up by 7am to do my last minute revision.
I had written a lot of notes on A4 sheets while i was doing my mocks or while watching training video's. This really helped in my last minute studies. Considering the efforts that went into my preparation, I told myself that "If I dont make it this time, I would never want to go through this ever again"
My exam was scheduled for 1pm on the 3rd of June but I reached the Prometric Center by 11 am. I began my exam by 11:30am as the center allowed me to start early and it took me 3 hours 50 minutes to complete all questions even though I did not take any breaks.I had 10 minutes to review my questions (which was insufficient).
I had to take an optional survey following my exam and boom "I passed". I felt like I was on the top of this world for embracing the highest academic accomplishment in my life! All my hard-work paid off!
Key Exam Preparation Tips
Don't go for the full 200 question online exams too early: the highest priority is to be familiar with the entire material in the PMBOK Guide first, before testing your knowledge against the simulators and build up exam taking skills.
Identify your knowledge gaps, and work on them: You need to meticulously analyze the questions you got wrong, in order to identify your gaps. Keep a log of every weakness you come across, and review the topic using your favorite source.
Time management is key: Use the full 200 question exams to enhance your time management skills. Imagine you are sitting for the final, real exam when taking a simulated full exam.
Don't cheat, and don't set value on scores too much: Keep in mind that one purpose of taking sample exams is to discover your knowledge gaps. So, there is no point in cheating! And don't be frustrated by a low score in a sample exam. Analyze why it happened, and take action to overcome it.
Work Hard in Silence, Let Your Success be your Noise!
Key Exam Tips
The PMP Exam is not a test about the PMBOK Guide. It will test your ability to apply the project management concepts, tools and techniques in real-life situations. And it will test your ability to quickly identify and prioritize problems.
Memorizing ITTOs is a waste of time. Instead, know the processes and their real-life application, and it will become evident what is needed for each process in terms of inputs, tools and techniques, and outputs.
Memory dumps are for the dump. I planned to use a full blown memory dump, and I even created the initial version of it. I then sometimes referred to this one-pager while studying, but I never practiced to reproduce it from memory. The longer I studied and the more sample questions I solved and analyzed, the less I looked at it, until I realized that i no longer need it.
Final Words
Congratulations, you made it to the end of this rather long write-up.
If you are on the way to get your PMP Certification, I wish you every success for your exam.
This article reflects my personal experiences and opinions. Your experience may be completely different, and you may not agree with a lot of things I wrote. Which is perfectly fine.
I don't have any affiliations with any of the companies or individuals mentioned in this article, meaning I do not get any benefit by mentioning or recommending them.
---
Source
Published at pmmagazine.net with the consent of the author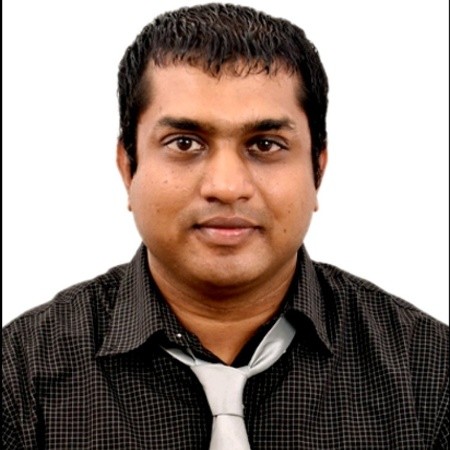 About author
Entrepreneur | Professional Coach | Mentor | Advisor | Role Model Aspirant
Versatile, Decisive, Multi- lingual & Result Oriented Internationally Renowned PMP® Coach,
Author and 3rd Generation Entrepreneur, with over 10 years of industry experience.
He has an extensive experience of nearly 6 years in Risk Management domain with e-commerce giant Amazon and has served as a Project Manager & an Operations Manager. He is the co-founder of "The PM Geek", a company that delivers professional coaching, provides educational guidance and on-going support to professionals who aspire to excel in project management domain.
With a savvy ability to lead multiple work streams whilst coaching & mentoring, he has secured two masters Degrees from USA which includes MBA in Finance from IUP (Indiana, PA) & MS in Project Management from Northeastern University (Boston,MA).
His achievements also include PMP & CSM which are internationally renowned professional certifications.
He is passionate about fitness, basketball, adventure sports and biking.
View all articles