Change Management Has Become a Core Leadership Requirement: A Few Things You Need to Know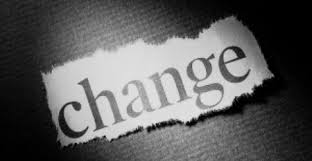 In a previous article I suggested that the current demands on executive leadership have become so deep, broad, and complex that it is basically impossible for any one person to possess all of the competencies required of contemporary organizations and operating environments. As a result, I further suggested that we are probably better off focusing on a narrow set of competencies and traits that are essential to effective leadership. One of those—and possibly the most critical at this point—is change management. The reason for that is because contemporary environments are so dynamic that much of what a leader does on a day to day basis is to identify and manage initiatives, strategies, projects, etc. that all represent change of one kind or another. It is change management itself that ties most of a leader's efforts together. This phenomenon has been in play for at least a few decades, but the rate of change and the volatility of change are qualitatively different and more challenging now than in the past. One key reason for this is that technology is an accelerant of change and a disruptor of the status quo. I will address that in detail in a subsequent post.
So, what are the implications of this reality for leaders and what do you do about it?
First, both individuals and organizations are inherently stressed by change itself. In other words, just the presence of change elicits reflexive stress responses from people individually and from organizations collectively. Because of that reality, it is important to limit the depth and breadth of change within our control that anyone or any organization must absorb at one time. This can be really challenging for leaders who possess a bias for action. We often evaluate ourselves based on how much activity we are driving, how many strategies are in play, etc. While understandable, a much more productive approach in the current environment is to very carefully and purposefully prioritize initiatives or strategies based on the relative return on investment (not just monetary) and/or criticality of each initiative. Because there is a limit to what people and organizations can effectively absorb relative to change, both leaders and their organizations are better off if they engage in fewer distinct initiatives at a time, but get more value (and successful change) out of the ones they choose.
Second, because of the first point above, it is critical to realize that the success of virtually any initiative or project is as dependent on the extent to which it is viewed as a change management challenge, as are the actual strategies and resources connected to the execution of the project itself. As such, leaders must build a change management plan into the process of executing on the initiative or project or strategy.
Lastly, we frequently talk about "change management" as this thing that happens rather than a thing we do. Leaders must approach change management itself as a formal process with best practice steps and components in the same way they would address conflict resolution or budgeting or strategic planning, etc. It is beyond the scope of this article to present an entire change management process, but you can see an example here.
In short, it is extremely unlikely that leaders can be effective today without understanding that change management is core to just about everything they do and that because of that reality, leaders must be as purposeful about managing change as they are about executing on any strategy, project or initiative deemed critical to organizational success.
---
Source
Published at pmmagazine.net with the consent of the author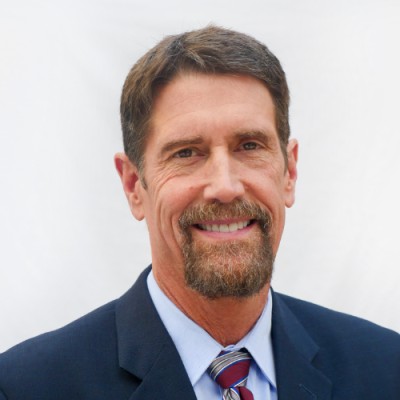 About author
International Educator and Executive
Dr. Pond has been a mission-driven educator for over 30 years. For the last 20 years, Wallace has been a senior leader in higher education, holding both campus and system level positions overseeing single and large, multi-campus and online institutions of higher education in the US and internationally. He has served as chancellor, president, COO, CEO, and CAO (Chief Academic Officer), bringing exceptional value as a strategic-servant leader through extensive experience and acumen in strategic planning, change management, organizational design and development, P&L, human capital development, innovation, new programs, and deep operational expertise among other areas of impact.

He began his career as a high school teacher and adjunct professor, and spent six years in the elementary and secondary classroom working primarily with at-risk youth. Wallace was also a public school administrator and spent another six years as a full time professor and administrator in the not-for-profit higher education sector, working in both on campus and online education, bringing education to underserved students. Additionally, Wallace has over 15 years of executive, private sector experience, creating a unique and powerful combination of mission-driven and business focused leadership.

Dr. Pond has lived, worked, and studied in North America, Latin America, the Caribbean, Europe, Asia, and the Middle East. He has presented nationally and internationally and is the author of numerous articles and the book, The Lights Are On, Is Anybody Home? Education in America.

Dr. Pond consults across a broad range of leadership and educational areas via www.WallaceKPond.com.

Wallace, a licensed pilot, has a BA in Spanish, a M.Ed in Human Resource Education, and a Ph.D. in Education. He resides with his wife and youngest daughter in Colorado and, until recently, the United Arab Emirates.

View all articles