5 project management behaviours for success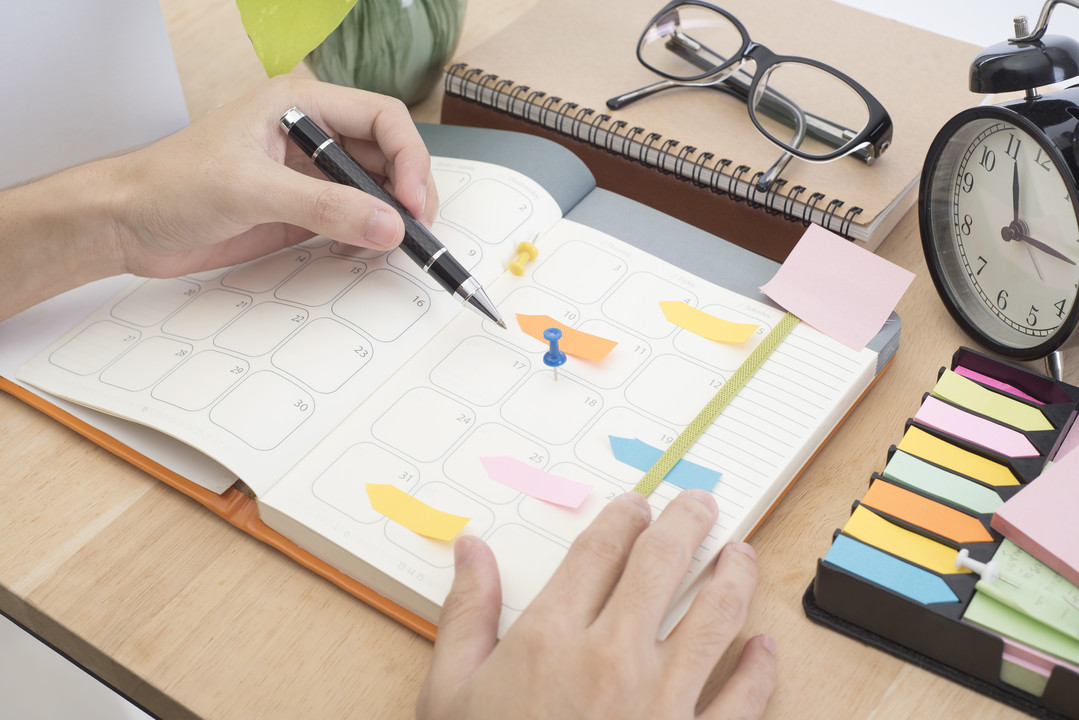 Many associate project management with scheduling and task management. As much as much of this is relevant, a large part about project management is about organising ideas and know how to communicate.
As a long time project manager myself, I thought it might be interesting to provide you with some insight about the behaviours I have found most useful to proceed with efficient project management.
1) Organise your ideas
Mapping ideas and thoughts results into better task management. It helps validate duplications, dependencies and set priorities. Surprisingly enough, mind mapping is little used into the business world as most project managers relying heavily on Office software suites (Microsoft Office, Google Docs, Apple iWork) to try to represent tasks in a graphical way. The "Post-It" brainstorming approach is popular but has the disadvantage of being analog (difficult to capture digitally for sharing, although there is a Post-It App now) and is difficult to use throughout the project by adapting to changes.
When jogging down project notes, ideas and tasks, I strongly recommend use a mind mapping software (I use MindNode) to gather the information and help organise it while the discussion or brainstorming goes along. As the project evolves and matures so is the mind map, helping create a layout of task associations, stakeholders and interrelationships.
2) Focus on efficient communication
Here you are…ready with great ideas, tasks and organisational plans… now what?
In today's world of decentralisation, global collaboration and seamless connectivity, it seems odd to me that many users' first choice for data sharing is sending an email attachment. In a recent article, Lifewire lists numbers gathered by the Radicati Group highlighting that the average employee receives 121 and sends 40 emails per day. How can you be efficient in managing them, hence, keeping track of attachments and version management?
For a project to stay on schedule and under control, communication between the stakeholders and working teams is most critical. To me, project management is 30% about idea organisation, 30% about communication and 40% about problem solving. In fact, the efficiency of the execution is 100% impacted by how good the definition and organisation of the sequencing of the tasks and by the efficiency of the organisation in communicating deadlines, status of the execution and issue resolution.
That's where the cloud systems come to the rescue, ensuring that all have access to the same information at the same time. Transparency and timely visibility are key success enablers that must be activated. Tools such as Sharepoint, Box, Google Drive and iCloud are yet to come as standard knowledge to employees. They are also critical when the communication includes 3rd party teams or even target customers as a project data administration manager can safely control access to confidential information inside and outside the company. In fact, I would even come to push it by saying that a project manager must be trained as system administrator or a business could create a position with sole responsibility of managing collaboration systems for one or multiple projects.
3) Establishment of communication protocols
I have been looking at employment ads for project managers and it is interesting to read that many requirements are technical rather than soft skills. Skills like motivator, problem-solving and negotiation are usually part of the requirements to get the job but those have to be supported by an excellent knowledge of communication protocols to ensure consistent and smooth operation.
Communication protocols are unique from business to business and consist in a template about how the communication (internal and external) is done during the development of a project.
Usually, we assume that each employee has his/her style of communication, meaning that there are "soft" expectations about how information is exchanged within a project team. Some might want to have a daily update, others want to be addressed only if there is an emergency...it is all over the spectrum and it is very complicated to respond to all team members adequately. For this reason, a clear rulebook and understanding about how communication will be done during the course of a project is critical.
Communication protocol must include frequency and audience information for each type of interchange. A simple table communicated to all about schedules and participants should do, as long as all know about it. In fact, the first meeting regarding a project shouldn't be about the project itself but about the team that will work on it. Events, communications and deadlines should be known to all as all are impacted in case of delay or failure into the exchange of information (with reactions such as "I didn't know you need this for the status call that will be held in 10 minutes").
4) Deadline management
And the rabbit says "I'm late, I'm late, I'm late!".
The causes for late delivery of a project are multiple and I wouldn't want to bother you with all that I can think of. Instead, I'll say that you can dramatically reduce delays by ensuring that the appropriate task and communication management is done. A project manager's life should be more about resolving issues, promoting teamwork and mediating delays than running from status meeting to status call. Unfortunately, it seems that when delays start to show up, so are status meetings as external stakeholders want to be aware about what is going on.
The use of the critical path methodology is very good and has been used since decades, yet, things tend to quickly snowball if the right symptoms for delays are not looked at from the beginning.
Traditional deadlines on tasks should be communicated to the whole team so all know if a delay can be anticipated. When I coach with students on a Hackathon project, I usually recommend they create a simple worksheet as seen below and use Green-Yellow-Red flags to keep track of their execution performance.
The use of tools like Reminders, Tasks or To-Dos via collaboration tools is usually seen as insult to teammates, as they get in their Inbox a list of tasks with start and delivery dates. Those are not to "force" people into a daily agenda of work but rather to document any possible delay due to sickness, vacation or, of course, overload. I am surprised about how little those distributed tools are used in most organisations as all seem to think they are a controlling tool for measuring how much work is done rather than part of the communication protocol (see above) to help track possible disruptions.
5) Promoting Teamwork
You might be questioning if teamwork is a tool or a behavioural result of working. My experience tells me that a good project manager is one that can create and promote teamwork rather than expect to be a group's default behaviour.
In my early years of project team member, our very good project manager took the team for weekly wallyball, a sport where volley-ball is played in a racket all court, sessions during working hours. The result was a better cohesion within the team but also stronger understanding of each other's strengths and weaknesses, thus helping us to adapt and compensate as needed. It provided a great way to integrate new team members quickly into the team and reducing ramp up time for productivity. It also brought a great deal of stress relief, which, like you all know, is always welcome. One day, the management asked for those sessions to stop as it would no longer cover the cost (quite low in fact). The result was quite palpable as new team members would come in and could not feel being 100% part of the team.
Teamwork is a tool that some decide not to use and, in many cases, the results are lukewarm, giving it more room for the "blame game" rather than a motivation to resolve challenges. With the result of globalisation and distribution of responsibilities around the planet, teamwork can be quite challenging as many think that a "virtual team" is as good as "physical team". My take is that a virtual team can be really good as long as the virtuality can be complemented by 2-3 physical team meetings (no.... video conference doesn't count!).
A good teamwork consisting of good members can achieve more than a disorganised group of experts. It is not just "who" comes on the team, it is about "how" they click together.
Lessons learned
The continuous fast pace of today's business and constant cost pressures continue to hover like a dark cloud above project managers. Some think that "quick and dirty" is enough, others think that all must be perfect in all the details. There is probably a middle ground as long as you are confident that your client will be satisfied with the outcome and will come back for some more. Project management is beyond planning; it is about understanding the people that work with you, about how to create a team spirited enterprise and ensuring that all have access to the right information to give their best into the project.
---
Source
Published at pmmagazine.net with the consent of the author
About author
Global Marketing and Strategy Management Executive
Flavio Stiffan joined the semiconductor industry in 1989 at Motorola in Geneva as system analyst supporting the Distribution Channel. In 1993, he relocated to Phoenix Arizona to drive global IT projects related to EDI connectivity with Motorola's distributors and participated at the integration of 4GL database system into the Global DataWarehouse project. He has expanded his experience into Corporate Account Management and Business Development while leading the Distribution and Partner Channel for Latin America from 1999 till 2003. Flavio relocated back to Europe taking several roles in the Distribution account management including taking the lead for Freescale's EMEA relationships with Universities, working in collaboration with Freescale's engineers and sales teams to ensure that tomorrow's engineers have the right tools to be trained for their future careers. Since his start on the University relations' position, Flavio has overseen the coordination and set the stage for the opening of 24 teaching labs and the participation of 59 universities into The Freescale Cup Student Challenge. His drive for innovation and use of new technologies have led to the creation of a Freescale University Display Area each year at the Embedded World conference in Nuremberg – Germany. Early 2015, added responsibility for the e-tailer distribution market, leveraging its strong network in the university and education world to drive mass-market branding activities with the distribution channel. In addition, he reinforced his network with managing the NXP Global Ecosystem program strong of over 370 hardware and software partners. In November 2016, Flavio started Stiffan Consulting with the aim of promoting the linkage between the industry and academia. His consulting services include knowledge transfer activities, market strategy development for companies interested in addressing academia and innovators, management of ecosystem programs, project management of student challenges and incubators. His client list includes industry technology leaders, distributors and over 140 universities and high schools in EMEA and North America. Flavio holds an equivalency degree in Computer Science and is a specialist in global business development and brand evangelism. During his US tenure, he has been vice-chair of EIDX sub-committee for EDI standards.
View all articles