The Evolution Entrepreneurial Project Management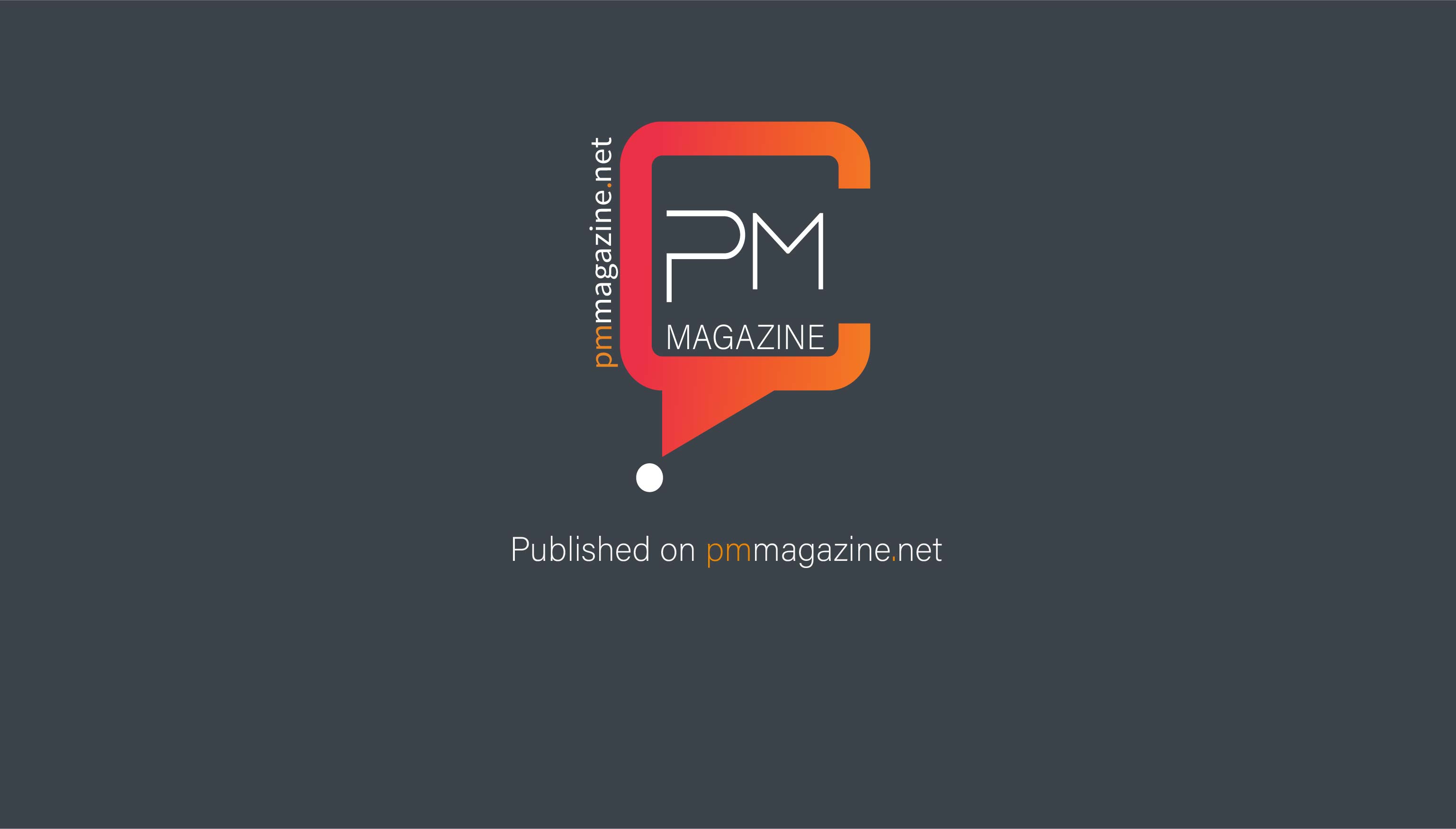 The term 'Entrepreneurial' and 'Project Management' could seem totally at odds with each other. Being 'entrepreneurial' is synonymous with change, flexibility and opportunity seeking, while 'project management' is more at home with structure, scope and process. Yet today, entrepreneurial project management is transforming how strategy is executed and how companies are started. It is an evolution of project management frameworks and capabilities that will one day, become a required core capability of managers around the globe.
You could say that entrepreneurial project management is project management for business. Like so many other project management methodologies and frameworks it keeps the integrity of project management but tailors it to achieve outcomes in our ever changing, dynamic, innovation driven world of business. Excitingly it brings project management into the spotlight as a contemporary and core capability that all managers and start up entrepreneurs should pursue. It is a game changer.
Arguable, project management has been practiced for thousands of years, however, it was only around 80 years ago that organisations started applying systematic project management tools and techniques to projects. It is therefore generally considered that modern project management didn't start taking shape until the mid 1900's.
So why entrepreneurial project management and why now? To answer that questions let's take a very quick, selective and reflective journey through the history of 'modern' project management.
1. The Industrial Revolution + Management Theory
As the industrial revolution took hold so did major infrastructure projects, from railroads to factories, dams to mines and everything in between. As the industrial revolution progressed so too did research and development related to management theory and practices.
As business demanded increased efficiencies and profitability, scientific theories of management began to emerge. Greater attention was placed on developing repeatable processes to manage the time and cost of large scale projects and business operations. Planning, control and co-ordination became key areas of focus. In fact, in 1916 Henri Fayol identified the five functions of a manager (still used today) as:
to plan,
to organize,
to coordinate (staff),
to direct, and
to control
Look familiar? If you did not understand the context of Fayol's work you could be forgiven for thinking he had just started to unpack the process of project management.
This early link between management and project management has largely gone unnoticed. You could say that project management was the earliest and most effective form of management. Even today, it is generally accepted that management is the role that deals with planning, administering, monitoring, controlling and achieving the short and medium term horizons of organisations. Sounds like a version of project management to me.
2. The Influence of Engineers + Mathematicians
As the industrial revolution surged, an increasing number of major multi-million dollar and multi company infrastructure and construction projects were initiated. Little by little aspects of project management were unpacked with specific reference to these major projects. Each new model or process added to the growing body of knowledge of modern project management.
The Iron Triangle
Early on the 'iron triangle' was identified as the core of project management. This simple and early model of integration identified scope, time and cost as the keys to project management. It stated that for a project manager to be effective they needed to understand and manage the integration of these three factors.
The Gantt Chart
The evolution of cost and scope control started early and is said to have been mastered into relatively precise processes during the 18th Century. Time management on the other hand, trailed behind as it lacked effective measurement and management tools and techniques.
The major time management breakthrough came in the form of the Gantt Chart in 1917. A visual tool that shows scheduled and actual progress. Whilst common place today, it was quite a radical concept and innovation of world-wide importance. It was not long before it was used on major construction projects such as the Hoover Dam.
Interestingly, the Gantt chart was developed when Henry Gantt was working with Frederick Taylor (an American mechanical engineer who sought to improve industrial efficiency and one of the first management consultants) to devise a method of describing production planning and resourcing for factories and workshops.
"If a promise of a delivery is to be kept, all the work in a plant must be planned so accurately that when a new order is received, it is possible to tell almost to a day when the work will be completed. The Gantt progress chart enables the manager to keep before him all the promises he has made, to concentrate his attention on overcoming obstacles and avoiding delays, and, when it is impossible to live up to a promise, it enables him to give the customer advance notice of the fact. (Wallace Clark - 1922)."
Critical Path
The next leap in time management was created by DuPont in 1957 as a pair of mathematicians were looking for ways to avoid the costs of plant shutdowns and restarts caused by inefficient scheduling. Their research showed that money could be saved by focusing on the right tasks at the right times, rather than throwing resources at the problem to stay on schedule. DuPont saved 25 percent on shutdowns, $1m in the first year, and the Critical Path Method (CPM) was born. Then in 1959 CPM began transforming the way construction companies did business.
The Work Break Down Structure
Next we see the 'work break down structure' or WBS as it is known move into mainstream. This contribution can be traced back to the US Department of Defence (DOD) circa 1958 as they used a WBS to break project deliverables into tasks. Then from 1962 the DOD mandated its use in all future projects and the WBS became an integral part of the project management process.
The emerging models, tools and techniques of project management were focussed on managing outcomes within cost and time constraints. They were predominantly developed and/or influenced by engineers and mathematicians.
3. The Development of Project Management as a Body of Knowledge
Whilst project management was being practiced around the globe, it was the establishment of project management associations that eventually lead to the development of a defined and documented project management body of knowledge.
Interestingly research highlights that is was 'schedulers' who drove the establishment of initial project management associations, as they needed to discuss and develop their new discipline. These needs lead to the formation of various project management associations including the International Project Management Association in 1965, and the Project Management Institute (PMI) in 1969. Reference back to early conferences and publications from these associations strongly suggest that the 1960's was almost exclusively focussed on project controls and scheduling – scope, time and cost.
As time progressed so did the development of project management as a body of knowledge in its own right. New core processes and knowledge areas, well beyond scope, time and cost, were gradually identified, integrated and documented.
In the 1980s efforts were made to standardise project management approaches but it wasn't until the 1990's the PMI produced the first Project Management Body of Knowledge (PMBOK® Guide). This first edition covered the nine knowledge areas of integration, scope, time, cost, quality, human resources, communication, procurement and risk, and the associated set of integrated processes and guidelines for project managers. PMBOK® became a standard in 1998 and is now in its sixth revision.
Only after this did it become possible to define project management competencies, models and processes.
Project management associations acknowledged capabilities, skills and processes beyond the iron triangle to ultimately create the body of knowledge we now know as project management. They moved project management forward as a profession in its own right, and opened up project management to any and all industries. PMBOK® provided the much needed basis to train and develop new project managers and leverage project management capability well beyond the fields of construction, aerospace and engineering.
4. The Influence of Information Technology (IT) + IT Project Managers
Information Technology
During the 1980's as project management was becoming more standardised, industry was experiencing major transformation due to the dramatic evolution of new technologies. Just as new sources of energy such as coal and steam gave rise to the projects of the industrial revolution, the rapid emergence of new technologies gave rise to technical development and software projects transforming industries and business around the globe.
Similarly, during the late 1970's and early 1980's the emergence of project management and scheduling software allowed greater access to project management tools and minimised the amount of manual calculations and effort required to plan and track projects.
Today project management technologies provide platforms for collaboration, communication, cost and schedule management, resource allocations, risk management and all levels of project tracking. We can't imagine a project without them. Prior to the emergence of these technologies these processes, and associated calculations were done manually, by massive expensive computers and companies, or not at all. This meant project planning, management and tracking was a very slow and often expensive process. These modern platforms not only accelerated the adoption of project management, but they also increased the speed of planning and enabled project managers to better monitor, control and respond to challenges on their projects.
The IT Project Manager
Whilst technology began transforming business from the around the 50's, the most dramatic innovations of cheap, fast, affordable disk storage, networking and the rise of the internet saw information technology projects surge in the 80's and beyond.
Luckily, by this stage project management processes were well documented albeit, they had their origins in the world of engineering. This meant that programmers and managers tasked with delivering these IT projects were able to easily adopt the project management approach, giving them a sound foundation and a great head start.
Confronted by the increasing complexity and unique challenges of their projects, the IT industry started to evolve and innovate beyond the existing project management bodies of knowledge and approaches.
This is why in the 1980's we saw the development of methodologies such as PRINCE. An acronym of Projects Run In Controlled Environments. PRINCE was created by the UK government as a standard methodology to be used on all its information technology projects. It's core purpose was to better control IT projects.
It was also during this time that we say the emergence of project based 'agile' and 'adaptive' tools, techniques and methodologies. Approaches which allowed greater flexibility, adaptability and real time decision making in both the definition of scope and the manner in which project deliverables and outcomes were defined and delivered.
The IT industry evolved project management to meets its specific needs and challenges.
Increased complexity, the need for innovation and challenging stakeholder environments meant that new project management approaches were needed to successfully manage and deliver IT projects. In response, the IT industry developed project management methodologies, tools and techniques to meet their emerging needs. These new approaches were made possible by leveraging from the strong foundation of project management processes and knowledge developed by the project management associations. The development of project management software also put project management within everyone's reach.
5. The Influence of the Entrepreneur
Just as the IT industry evolved project management to meet their needs, it is now time for business to do the same. We have the benefit of well over 80 years of development of management, leadership, business and project management theories, knowledge, methods, processes and research to draw from.
As with the first wave of project management theory, management theories and concepts were forged in a slower paced less complex era, yet many of their core processes remain the same today. That's why, for example, most MBA's and other strategy training programs focus 95% on the theory of strategy and only 5% on execution. Once upon a time execution was considered the easy part. Today the exact opposite is true.
In today's fast paced and dynamic world, market conditions and operating environments will likely change as management cascade their well thought out strategic plan through the organisation, and by the time strategic projects are planned and implemented, they may no longer deliver the intended business value. We have entered into what is being called the age of the entrepreneur. Where no matter what the type or size of organisation, from start-ups to multi-national we need to achieve business outcomes in a dynamic changing environment.
So why entrepreneurial project management?
Entrepreneurs are constantly changing and adapting to the world around them. They are goal-oriented, driven, passionate and creative. They embrace change, foster innovation and deliver optimal business value. They achieve outcomes in challenging and changing environments, in many cases, against all odds. The study of entrepreneurs provides us with insights into their behaviour, mindset and capabilities and puts forward a range of tools, techniques, methods and models that promote business achievement in the face of resistance and constant change.
Project Management, unlike the many, varied and disjointed models of management and leadership, is the only complete body of knowledge that focuses on outcome achievement within constraints. All businesses, whether they acknowledge it or not, utilise projects to deliver strategic and operational outcomes –, creating new or improved products and services, social initiatives, sustainability initiatives, marketing initiatives, developing and rolling out new or improved procedures and policies, driving innovation or culture change, system acquisitions and implementations, system improvements, website development, newsletter creation, training, team building programs, events, wellness programs, creating budgets, business planning, business acquisition, sourcing funding, starting a new business or franchise operation and moving offices are all examples of every day projects. It is the body of knowledge of project management, not management or leadership, that provides a proven set of processes and capabilities to deliver these projects effectively.
Integrating project management with entrepreneurialism, I believe has the potential to take project management to new heights, to meet the challenges of business management today.
So, I believe it's time to look back to Foyol's 1916 findings that management is primarily concerned with how plan, organise, coordinate, control and direct organisational outcomes and ask the question what could this look like today?
It's time for business to follow the lead of the IT industry. To take project management and make it their own.
It's time to benefit from over 80 years of amazing learnings from business and project management and forge a new integrated business management discipline that drives organisational outcomes with passion, purpose, engagement, speed and value.
I believe this new discipline can be found in the art and science of what I am calling, Entrepreneurial Project Management. A discipline that incorporates the tools and techniques to pivot, react and adjust to emergent conditions, threats and opportunities. A discipline that values vision, co-creation, collaboration, engagement and communication, as much as sound and repeatable project management processes. A discipline that elevates the project manager, to project leader as they not only manage projects but positively influence organisational change, employee engagement and drive business value.
Entrepreneurial Project Management is project management for business. It is the purposeful evolution of project management to integrate core aspects of entrepreneurialism, management and leadership with a view to delivering outcomes that consistently add business value, drive engagement and respond to changing, complex and dynamic external and internal environments. You could say it is the new school of project management.
I look forward to being part of the new school of project management, but in saying that, I am not so sure there is an old and new school. I like to think there is just one school of project management. One that is in a constant state of evolution just like the rest of the business world. One that is smart enough to stay true to the solid foundations forged in the industrial era, yet wise enough to encourage and support innovation and change that will see project management positively impact an ever-increasing range of industries, communities, professions and organisations.
Exclusive pmmagazine.net 💬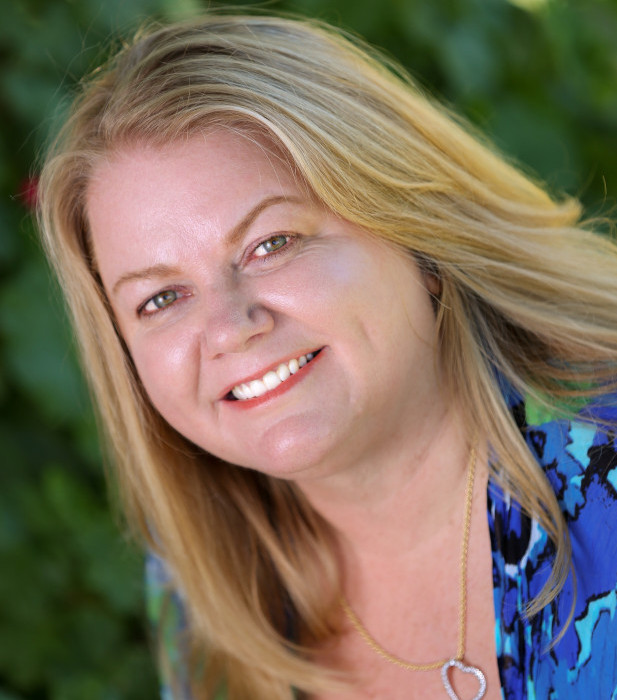 About author
International Management Consultant & Award Winning Trainer
Gabby's vision is to create forward thinking, innovative, conscious & capable leaders who can achieve great outcomes on every level. To achieve this, she integrates traditional business skills with the very best of old & new thought in leadership, management, project management, life & business. Elevating leadership thinking and actions. She believes that the biggest impact we can make on the world today, is how we run businesses, large and small. Current clients span Australia, US, UK, Europe & India. They include public and private companies, from start ups to multinationals, as well as tertiary institution & Government bodies. Gabby holds qualifications spanning economics, accounting, project management, leadership and management.
View all articles