Innovation Ecosystems and Business Composability in a Post-Pandemic, War-Hit Decade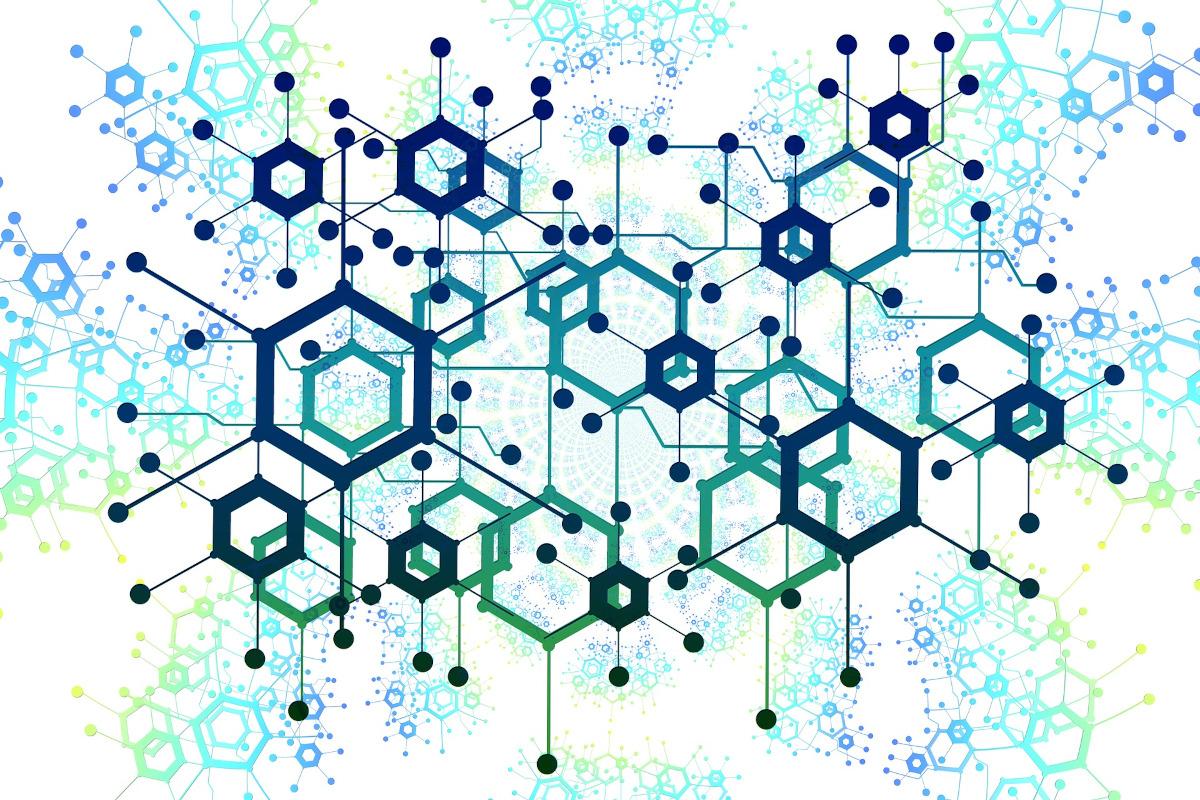 Just as we thought the inflationary recovery of a post-pandemic world is going to be the headline for the rest of this decade, a war imposed on Europe pushed the rising commodity – and consumer prices – into a newly accelerated growth, and put the global energy market into a costly and long crisis.
High market volatility always raises enterprises' attention to the importance of improving their processes, further reducing their wasteful activities and to seek innovative ideas for leaner yet more impactful products and services.
The Covid19 pandemic had already created its volatility and through that had accelerated the digital transformation of enterprises – or kick started that - in many sectors, leading to further global integration of digital ecosystems and supply chains.
The assumed slow down of the pandemic, and governments' attempts at removing the enforced restrictions and assisting businesses to recover from the prolonged loss of business, have led to a rise on demand for goods and service in all strategic supply chains, raising the prices on everything, especially on fuels.
Having a new war breaking out is a very impactful disruptor to the global economic recovery, especially when one side is a major exporter of oil and gas and key commodities and is now going to face a phased and growing enforced embargo in their ability to sell to the market.
If enterprises already had the appetite and justification to mobilize their resources in search of more efficient and cost optimized innovation, they are now virtually famished and many face an existential "do or die" scenario where they need to find a way to survive the turbulence of high commodity prices and low consumer spending in the fear of an extended crisis period.
Enter Innovation Ecosystems
As a key driver of continuous exploration, fast-tracking the distance between ideation all the way through prototyping, MVPs (Minimum Viable Products), market A/B testing and ultimately leading to continuous deployment and delivery of digital products and services, Innovation Ecosystems are critical factors in sustaining growth while reducing the spending on existing operations.
They help enterprises drive growth amidst the rising market volatility, in a multipolar economic landscape where we have big players forming joint fronts against one another, in a new era of expansion of the remote-working paradigm, with rising cyber security risks, facing a fragmented consumer market with slower spending.
Innovative Ecosystems are effective responses to the ever existing question of balancing the resources and efforts required to run the existing value delivery pipelines versus creating new business models by merging the enterprise-level insights and live understanding of market landscape, organizational abilities to enhance the skills and abilities of their workforce and activating and amplifying the creative sides of their people.
Innovative Ecosystems establish a loop that starts from a formation of strong, multi-disciplinary, tech and business savvy teams which continuously seek to attract, raise, and motivate talent from internal and external sources.
Next, they expand and integrate into the digital ecosystems around the enterprise's customers and establish a continuous flow of feedback.
They then continue to experiment with new designs based on the feedback flow, and seeking opportunities to turn products and services into platforms.
It is imperative that the monetization of the potential opportunities move the spotlight from identified addressable or marketable prospects towards opportunities that are deemed as addressable, serviceable, marketable, and achievable to avoid ballooning the roster with mirages.
The fine-tuned list should be consisted of opportunities that can generate revenue, and bring about at least one of the benefits of adding to reputation or reducing cost, production time or risk.
After that they can continue retargeting the existing market sectors and targeting the new ones through evangelizing the continuously improving platforms.
They then loop back to the beginning stage and push for another cycle in a never ending loop.
Innovation Ecosystems foster accelerated open innovations through shared intelligence, and faster time-to-market while supporting, motivating, and enabling live customer engagement through using strong pools of skills and insights that are formed and nurtured by the loop.
Innovation Ecosystems enable exchanging of values in the form of collaborative insights, resource and even joint products and services. They foster inclusion and diversity of talent tanks and the merge and amplify the capabilities sourced both internally and in participation in co-competition with former rivals and even sprung-out former supply chain members.
Innovation Ecosystem uses integration with other ecosystems that surround the target clientele to create a shared live repository of insights that can be used to move the needle from identified customer problems towards delivering business value through optimized customer value delivery. Every enterprise comes with existing relationships with partners or rivals, and they should first tap into their available capacities for collaborative open innovation opportunities before creating everything from scratch.
To create the Innovation Ecosystem, and enterprise should start with initial assessment of a candidate roster of potential participants, which will get refined by grading their partnership's alignment to the target market sector and their assumed and estimated potential for contribution. This practice may incorporate multiple filtrations to zoom into a sub-sector of the target market.
This would require innovation on both front and back end of the value delivery pipelines where the point-of-ideation will push the idea through stages of elaboration and purification to enter the fast-tracked prototyping and market experimentation and result in shippable / deployable increments of the product or services.
Composing it correctly
In terms of business, being "composable" means that the organization can put together a business by "composing" and integrating different yet interchangeable components. It extends the flexibility by breaking siloes into many interactive, orchestrated yet autonomous business and technology fusion teams.
Composability requires modularity of the business building blocks, which may come in contradiction with many incumbent's highly efficient business models that has been leaned out and welded together to sacrifice flexibility for speed of their value delivery pipelines.
Composability is a counter-disruption measure that helps an organization land on its feet after receiving a blow to their market share and profitability from a rolling wave of new market entrants, or a tsunami wave coming from a significant global event.
Pandemic era imposed a strong and quick demand for flexibility on many business models that needed to re-shape themselves around the shaken supply chains in a volatile consumer market. That did not work well for enterprises that had glued and bolted their value streams components to create ultra-fast, super low-friction pipelines that were sandpapers and oiled to work as one solid tube.
To make the need even more critical, a European war that has pulled in many major economic players at a variety of engagement levels, has pushed the economic landscape into a more volatile future.
To survive these consecutive tsunami's, enterprises need composability in executive mindset and strategic visions, modularity in the business architectures and high technical agnosticism to allow for quick adaptability as the market landscape changes.
Flexibility means the ability to use modules in new adaptable ways to revise the existing value streams or to pull apart existing ones and build new ones as the market makes dramatic shifts.
Composability is not just for volatile times, as it also allows for breaking down monolithic and rigid business models into discrete building blocks that can now come together into building high agility adaptive ones.
Innovation Ecosystems are an integral component of any composable business model as they provide the much needed upfront discovery and analytical prediction of the market pattern movements, all the way to the deployment and positioning of the new adaptive products and services.
Innovation Ecosystems help organization see change as an existential feature of the market and a driving factor behind new opportunities, beyond and above enlisting them as mere Risks. It also helps enterprises see rigid and in-flexible business models as business/technical debt that needs to be resolved before turning into a point of failure. It also provides the executives with look-ahead and pro-active visions and relevant action items to continuously change and improve their market response models.
Innovation Ecosystems support democratization of technology which then enrich the concept of citizen technologists that will allow for effective autonomy of business and technology fusion teams across the organization. Low- and no-code approaches, self-serve analytical tools and service-based application designs are all in alignment with Composability and best supported by Innovation Ecosystems.
Conclusion
Over the past 3 years we have had two consecutive economic tsunami waves that have disrupted and shaken down the way organizations function in the variety of market ecosystems they belong to.
Corporate business flexibility – the ability to respond to market and supply-chain changes and staying ahead of the game with the most relevant and profitable products and services - has always been in high demand and now has become the key survival factor in a post-pandemic, war-hit decade that we are travelling through.
Exclusive pmmagazine.net 💬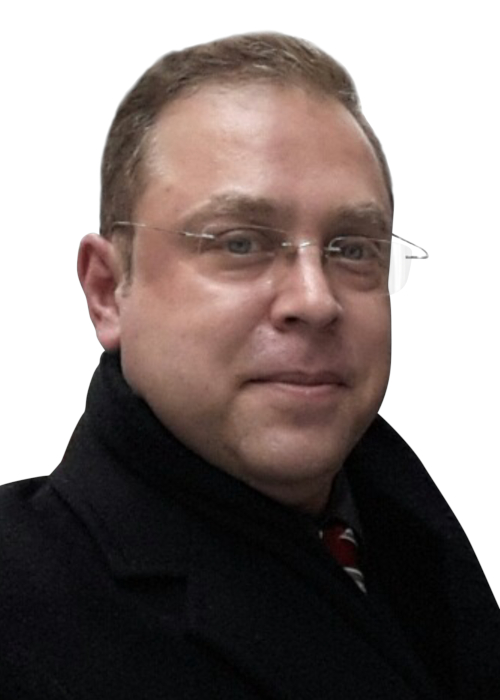 About author
Enterprise Agile Transformation Coach, CIO and Chief Data Scientist
Arman Kamran is an internationally recognized executive leader and enterprise transition coach in Scaled Agile Delivery of Customer-Centric Digital Products with over 20 years of experience in leading teams in private (Fortune 500) and public sectors in delivery of over $1 billion worth of solutions, through cultivating, coaching and training their in-house expertise on Lean/Agile/DevOps practices, leading them through their enterprise transformation, and raising the quality and predictability of their Product Delivery Pipelines.
Arman also serves as the Chief Technology Officer of Prima Recon Machine Intelligence, a global AI solutions software powerhouse with operations in US (Palo Alto, Silicon Valley), Canada (Toronto) and UK (Glasgow).
View all articles