What is the top challenge for Project Managers nowadays? and what is the best way to deal with?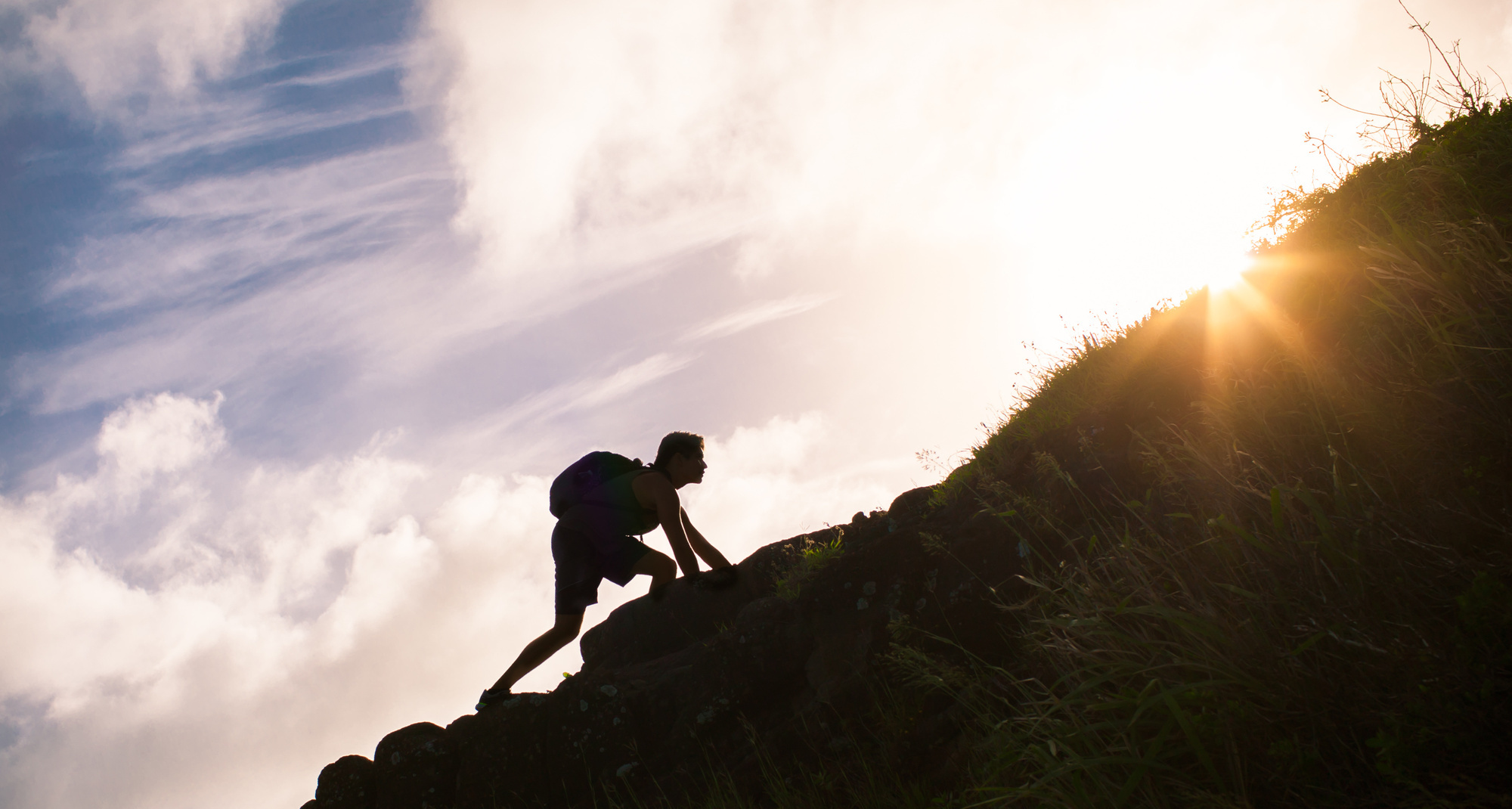 Challenges are part of everyday life, for project managers a challenge can be a great opportunity! It's always insightful to see how project managers respond to challenges, it adds to everyone's knowledge as well as opens an eye to different challenges from different industries. We have picked for you the top challenges that project managers shared and their way of dealing with them.
Bill Yates 💬
Executive Vice President, Velociteach
Here is a simple truth about our profession: all projects result in change. Some projects bring about small modifications to the status quo, and others introduce a large-scale transformation. No matter the size or scale of the project, people resist change. Overcoming this resistance to change is a top challenge faced by project managers today.
Good news: you have what it takes to overcome this obstacle. Engage your sponsor! Hiatt & Creasey researched over 300 companies as they wrote Change Management – the People Side of Change. They found the number one success factor cited for implementing change is visible and active executive sponsorship. When the project team sees that an executive is excited about this project, the team buys in, too.
Ok, how can you leverage this? Find and recruit the highest-level manager or sponsor. Ask her to be your project champion. Share the stats from the research, including this quote: "Employee resistance increases as authority and sponsorship decreases." Ask the project champion to speak at the kickoff and at periodic meetings over the life of the project. Your team and other stakeholders will embrace the change knowing that it comes from the top.
---
Rüya Demirtaş 💬
Six Sigma Master BB | Shainin RedX Master | Process Improvement | Quality 4.0 | Lean Management
Leading a project is much more complex than it seems as it is not only about managing technical issues, but also about leading people with different backgrounds and hierarchies including project team members and related stakeholders. Although it cannot be claimed that the responsibility of an unsuccessful project lies solely on shoulders of the project leader, it can be said that a good project leader increases the chances of an efficient project completion.
Based on my experience as a coach to countless project leaders, I have observed that the challenges in a project environment have similar characteristics and what matters is how the project leader handles them. Three main assets play a crucial role in tackling those challenges:
Managing expectations: One of the most important tasks of a project leader is to get buy-in for the project among all stakeholders. Even though upper management approves the project idea, in reality there would be people from different hierarchies who might show resistance during execution of the project. Therefore, knowledge about leadership and change management and some resilience must be on the skill list of a project manager.
Communication skills: Many projects end without achieving suggested outcome because of problems in the team, such as people not attending meetings, tasks not getting done, inability to make decisions, people behaving badly, etc. Being a good listener and communicator not only helps for creating a common vision, but it is also critical for preventing and resolving conflicts in the team.
Analytical & disciplined approach: Goals of the project and milestones to measure progress must be clear from the beginning of the project. Roles and responsibilities of all team members must be defined and communicated them clearly as well and progress must be followed up in line with project charter also created at the beginning. Necessary decisions based on data should be taken timely considering related risks.
---
Wanda Curlee 💬
Development of Project, Program & Portfolio Managers
Technology, Internet of Things (IOT) and Artificial Intelligence (AI), coupled with the advances that have occurred in neuroscience. Project managers will need to understand how to harness the power of these two technologies as it relates to project management.
Tools will start to use IOT and AI. Those project managers that can understand how to use the tools and the technology to do mundane work and analysis, will give the project manager time to do value add on the project. Those that understand how to do this will flourish.
Along with this, neuroscience is understanding more how the brain works. There is a capacity to see how the brain functions when the project manager is leading, doing tasks, interacting with others, etc. Neuroscience will help the project manager that keeps himself or herself up to date to lead in a manner that helps those on the project team.
By harnessing technology along with neuroscience will make the project manager a valued asset over those that do not.
---
Laura Hopper 💬
Head of Transformation and PMO
How do you balance the need for delivery in a cost conscious, high demand, customer centric world? How do we deal with stakeholders who are demanding more and more? How do you engage stakeholders with new solutions and get them to participate, use and buy-in?
Traditional approaches don't work, agile is not suited to many projects, time to market is key but organisational approval processes are still slow to respond. There is no best way, there is no one way for a project manager to manage these issues. But there is a way. Don't engage your millennial stakeholders the same way as the more experienced. If you have a PMO – don't recruit a Project Executive who shuffles e-paper, employ someone who can create animations, videos, build dynamic tools, who can engage with stakeholders in a creative and modern way.
Mix your agile and waterfall approaches, discard non added value activities, take some calculated risk (I mean not every 't' need to be crossed!). Challenge the approval processes, move to approval in principle, incremental sign-offs, question tolerances and socialise, socialise, socialise. In other words sell the idea first – network talk concepts, create anticipation if not 'excitement'. And don't be a push over.
---
Aayush Sharma 💬
Project Management Enthusiast & Technologist
I believe Project Managers are like "Super Heroes" who are responsible to save the world and for them, their projects are their world. From very old days until now some challenges have remained constant like Increased cost of the project or delay in schedule, lack of stakeholder participation, etc.
One challenge which does exist and each PM faces these days but often goes unnoticed is "Adaption". As we all know "Modern problems need modern solutions" and as the nature of projects and organizations is changing, PM's needs to be more flexible than ever before and thus need to Adapt. When I say the word Adaption it has multiple contexts but the one we will discuss is adapting to the organization and its delivery style. Organizations work differently, a non-profit might work very different from a for-profit organization.
We are living in an era where organizations want to fail fast, fail often because they want to innovate at lightning speed. PM's need to level up their game and should make tweaks to their Project Management style based on the culture of the organization and based on their delivery expectations.
In the end, I would like to quote Leon C Megginson and would request all my fellow PM Practitioners to remember is : "It is not the strongest or the most intelligent who will survive but those who can best manage change."
---
Mark Abdelmalek 💬
Head of Technology PMO
Not an easy question to answer due to the number of challenges faced by Project Managers. I've seen many PM's struggle with Communication, which is key. With structures becoming flatter, teams spread across geographical locations, change being the new constant, and the need to be able communicate at multiple levels - from the factory floor to C level, it's a real challenge and skill. Some tips and tricks.
At the start of the project spend time identifying roles and responsibilities, including sponsors and business owner, as these people will be critical to your success. This will be the first step in identifying WHO you need to communicate to. Agree on your reporting and meeting rhythm for the key groups – Project team and Steering committee. Making sure the Steering committee has people that have authority to make decisions. This will be the first step to identifying WHEN and HOW to communicate. For Steering committee's remember these are Senior people with limited time, try and stick to a one page project status report, or a short 5-6 slide power point – covering Overall health (RAG), RAG status of Schedule, Cost, Resources, and Scope, Activities complete (this month), Activities Planned (next month), Top Risks and Issues only, Decisions, and Financials.
---
Mamta Talwar 💬
Independent Consultant
The challenges faced by Project Manager are quite diverse which can range from impossible deadlines, Resource deprivation, Ambiguous contingency plans, risk management to Lack of stakeholder engagement, Communication, Poorly defined goals, Scope Creep, Skills limitations, Legal, environment etc. But the topmost challenge I feel is Undefined Goals or Poorly defined Goals which occurs due to lack of clearly defined objectives and milestones to measure progress. This challenge can be tackled by setting goals using SMART rules.
What is SMART rules:
S – Specific (simple, sensible, significant)
M – Measurable (meaningful, motivating)
A – Achievable (agreed, attainable)
R – Relevant (reasonable, realistic and resourced, results-based)
T – Timebound (time-based, time limited, time/cost limited, timely, time-sensitive)
When we write a GOAL, run it through SMART to discover if it fulfils SMART objectives and if it is worth the Time & Effort. First and foremost is to Be Specific and the best way to be specific is answer Five W's: who, what, why, where and which.
Now to measure the progress, be specific on what you want to achieve and by what date and make sure this is trackable. To check if it is achievable, the organisation needs to be onboard with project, all resources available and project is relevant and is going to solve a problem or produce a product or service. And in the end the project has sufficient time to be completed and still will be able to take advantage of opportunity and is relevant in overall context.
---
Bayhas Al Sawady 💬
Crossover Management Consultancy CEO & Founder
As the world becomes smaller and more people coming from different nationalities and different cultures and living in different countries are forming project teams, the most challenging skill that we expect from project managers nowadays is their ability to manage and handle virtual teams.
We know that there's nothing better than face-to-face interaction, but globalization has made this almost impossible in so many projects now, and the project manager is challenged to handle a project team with so many differences. This requires exceptional skills using different virtual tools and platforms like trello, Gira, Monday...etc as well as exceptional communication skills such as building trust, leadership, negotiation skills...etc
---
Long Dam 💬
Manager, Enterprise Program Management Office, EPMO
Ever felt it was too difficult to stay up-to-date? Well, it's even more difficult than ever to keep pace in order to stay relevant in the industry. With the bombardment of information you need to decipher quickly is ever more important! The skills you need as a PM has expanded significantly over the past decade. You need to be flexible in order to adapt quickly to the new "norm" and to continually upskill. Not to worry, you are not alone in this – others are finding it challenging as well. I tend to worry more about those that tell me "I just don't have enough time" or even worse, "I already know it, so why bother listening to the noise because it's just a trend?". Wrong, those are the ones in danger of being complacent and ultimately left behind.
Being able to prioritize what is most important and where to invest the right amount of effort will set you in the right direction. Here are some of my personal tips:
Be open-minded to evolving trends – be in with the chatter
Set Self-directed learning goals through professional development
Be in the driver seat and don't wait for your organization to do this for you
Set dedicated focused time for yourself otherwise everything else will become a higher priority • When you invest in yourself, you are the best ROI!
Exclusive pmmagazine.net 💬