Wisdom of Failure on projects destined to fail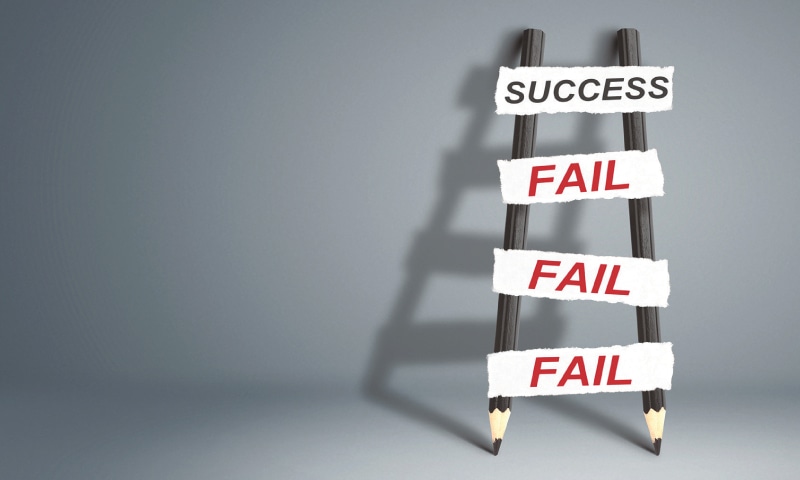 When you look for the best resource to recruit for projects, you should always have substantial weightage for their 'wisdom of failure.' It is one of the essential virtue that an ideal candidate needs to survive the massive jungle of project management.
Projects can be complicated, and so is the human mind that works on them. In my opinion, if one does not possess the wisdom of failure, he/she possibly hasn't had the best experience yet.
In a Global project management survey conducted in 2017, the Project Management Institute (PMI) mentioned that 14% of the projects were deemed a failure in the last 12 months. But out of the 86% of projects that did not fail, 21% did not meet the original goals. 43% of projects did not finish within their initial budget, 49% of the projects did not finish within their initially scheduled time & a whopping 51% of the projects experienced scope creep or uncontrolled changes to the project scope. These nuances often affect the top line and bottom-line growth of any organization at a broader level.
Source: PMI
In the same survey, PMI also stated the primary causes of those failures:
Source: PMI
Let's briefly look at some of them.
Changes in Organisation's priorities:Only change is permanent; everything else is temporary. Around 41% of the respondents said that an imminent change in priorities led to the project's failure. While this becomes the most superficial excuse for any project failure, sometimes there could be absolutely nothing you could do about it. It also implies that the stakeholders could not explain the project's critical high-level objectives to the sponsors. Or there was none in the first place.
Inaccurate requirements gathering:This failure can be attributed to the absence of a requirements management plan, an integral part of the project management plan. Some organizations refer to this as a business analysis plan or feasibility plan. According to PMBOK, It is a simple document that describes how projects and product requirements will be analyzed, documented, and managed. Understanding requirements in detail can make it easy to accurately plan the other constraints like scope, time & quality.
Change in project objectives, vision, or goal: Imagine you plan to cook a surprise dinner for your loved ones, and you know their favorite food is oriental cuisine. You get all the ingredients from the stores and start cooking, only to receive their text message craving Italian food today. The goal/vision here is to make them happy. To achieve this goal, you mentally refer to a change management plan and defer the ingredients into the refrigerator and buy new ingredients in line with the new objective of preparing a pizza or pasta. Project objectives, vision & goals may change or realign themselves with time. A change management plan helps us to mitigate the risk of project failures substantially.
Inadequate or poor communication: 30% of the respondent attribute their project failure to this as a cause; I would be one of them If I had taken the survey. In all the project failures that I have encountered, this is one of the leading causes. Lack of vertical communication by line managers leads to the insufficient and untimely spread of information; this acts as a catalyst to other significant causes of failures like inaccurate cost, scope and time estimates.
Undefined opportunities and Risks:Billionaire investor Warren Buffet once said - 'Risk comes from not knowing what you're doing.' That's the definition of this cause. But the contrary is true when it comes to project management; foreseeing and managing risks is an innate ability that very few people possess. If you find yourself in a situation that you failed to foresee, that's terrible risk planning in a nutshell. Identifying qualitative and quantitative risks and performing analysis is critical; these are explained in detail in many Risk management textbooks.
Inexperienced Project manager:This is one of the causes that validates why you should always look for a person who has the wisdom of failure in project management. Einstein believed that the only source of knowledge is experience. Failures teach you more than possibly a book can. A project manager with half-baked knowledge can be more dangerous than one who has no experience but is willing to learn. To become a successful Project manager, you need to have your fair share of failures in your kitty; they're the invisible medal of shame that you wear for lifelong in your minds and continue to learn from them. Like Winston Churchill once said - 'Success is not final, failure is not fatal: it is the courage to continue that counts.'
Exclusive pmmagazine.net 💬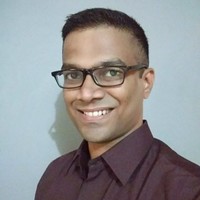 About author
Project Manager - Artificial Intelligence at Lionbridge
8+ Years of total experience in Project management, Sales & Marketing.

6+ Years of broad-based project management expertise with a passion to identify, support & enhance business value from concept to completion.

A versatile project manager with expertise driving projects and leading cross-functional teams to consistently meet key project deliverables.

An Artificial Intelligence enthusiast with a keen interest in machine learning.

Adept in maintaining focus on key baselines & achieving bottom-line results while formulating & implementing business solutions to meet the stakeholder needs.

Exemplary communication & attention to detail to meet client expectations and maintain a high level of customer satisfaction.

View all articles