Automation is Coming for Your Project Management Job. Here's How to Hold on to It.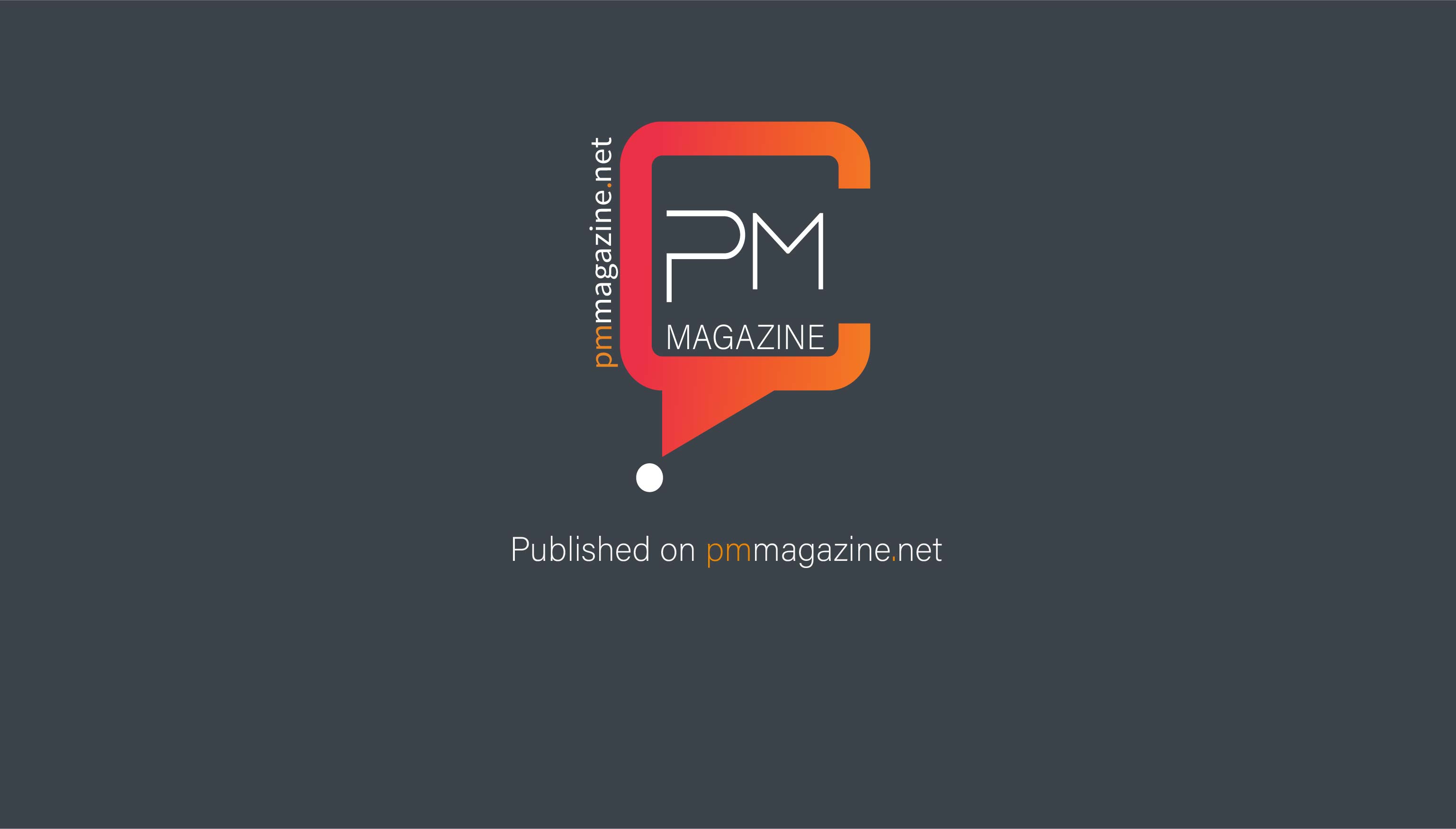 There's a beast lurking on the outskirts of your career.
It salivates over good managers and devours mediocre ones. And, this beast is ready to pounce – when you least expect it.
One day you're happily progressing in your career. And the next day, your boss and HR manager are sitting across the conference table welcoming you into the unemployed (or underemployed) class.
You've become the latest victim of the beast.
Would you like to know what it is?
Behold, the beast of COMMODITIZATION.
BusinessDictionary.com defines commoditization as –
"Almost total lack of meaningful differentiation in the manufactured goods. Commoditized products have thin margins and are sold on the basis of price and not brand. This situation is characterized by standardized, ever cheaper, and common technology that invites more suppliers who lower the prices even further."
In this day and age of automation, machine learning, and robots, the better you manage projects, the more likely you are to work yourself out of a lucrative job.
Say what?
Yes, you read that correctly.
The beast is insatiable in its desire to separate the good from the great while eliminating nice-to-haves and streamlining the remaining must-haves.
If you're simply managing projects to expectations and not offering value that differentiates you from younger, hungrier professionals or scalable technology, your career faces a similar fate as the Titanic as it sped towards the iceberg.
The days of looking around your office, locally, or even nationally for your competition have evolved. Today, you compete in a global economy. Better yet, your competitor might be a machine half a world away.
How will you compete?
It's time to sit up in your chair and take note. You are about to learn the secret to fighting off the beast and building an unbreakable career.
STOP Managing Projects and START Owning Them
Before I even knew what a project manager was, I was managing projects. I just didn't think of it as project management because my boss never gave me the title of Project Manager.
Once I assumed a formal project management role, I began to realize project management is so much more than a title on your LinkedIn profile or a sought-after skill. It's the everyday, practical way you choose to holistically manage the challenges life throws at you.
Later, as I transitioned from corporate life to entrepreneurship, I began to integrate my unique blend of experiences into my own methodologies. Along the way, I began to connect the dots and came to the realization that running a small business is akin to managing a large-scale project.
It caused a paradigm shift in my thinking. The concept of a Project CEO was born.
Once you embrace an ownership mindset, it will elevate the way you see yourself. No longer will you simply deliver to project expectations. You will help set the expectations and influence the goal itself. Consequently, your value and authority will increase within your organization.
Become a Lean and Mean, Delivery Machine
The traditional role of project managers as glorified order takers and passive implementers has run its course. Rather than compartmentalize decision-making like a Henry Ford assembly line and force decisions down a hierarchical management structure, today's fast-paced business environment requires organizations to de-compartmentalize the way they approach projects.
As organizations go lean, they must unlock the hidden value of their most valuable resources – project managers. This can be initiated by letting them know how their projects fit into the bigger picture. In this way, they'll be encouraged to think of the business implications of their projects and take an ownership stake in them.
According to CEB research, project managers who exhibit the entrepreneurial skills below are able to significantly outperform their peers.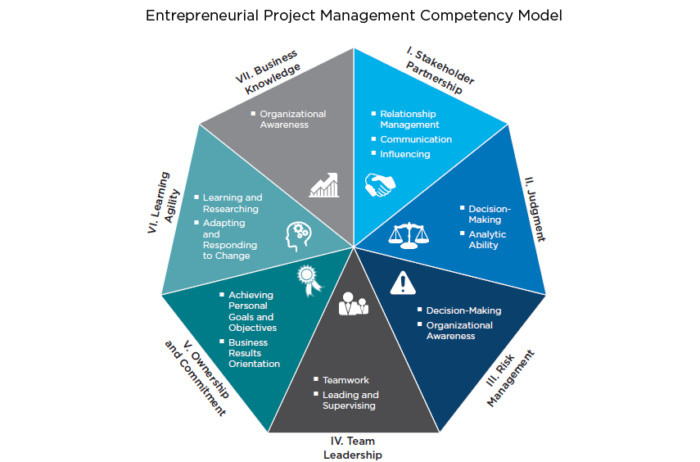 Another article states that entrepreneurial-minded project managers are better able to adapt to changes in the market –
"To consistently deliver business outcomes in a dynamic digital landscape where priorities, scope urgency are in constant flux, IT teams need a project management workforce that can rapidly adapt to change. In response, many have made concentrated efforts to identify, attract and develop entrepreneurial project managers. These Entrepreneurs are nearly twice as effective at delivering business outcomes than their low-performing peers because they possess a set of critical skills, including judgment, stakeholder partnership and learning agility."
We keep hearing about agile this and agile that. As an entrepreneur, I can assure you agile is nothing more than an adaptive, lean entrepreneurial approach to managing projects.
In essence, a small business owner is the very definition of a Project CEO. Your business is one big project and it evolves into multiple projects that hopefully lead to a sustainable business model.
A Project CEO has no choice but to quickly iterate and grow. Otherwise, the business will stagnate and die a slow (or not so slow) death. You're constantly tweaking various aspects of your business (e.g. offer, delivery, etc.) in order to enhance what's working and discard what's not working.
That's agility at its core.
Think Like a Consultant, Deliver Like a Project Manager, AND Grow Like a Business Developer
The Project CEO wears multiple hats and knows when it's best to put each one on. They are equal parts –
1) Consultant
A consultant is a problem identifier and solver. When appropriate, a Project CEO puts on their consultant hat and probes assumptions from multiple angles.
They do this by asking a mix of open-ended questions such as –
What needs to be done?
Why does it need to be done?
On a scale of 1 to 10 with 1 being very low and 10 being very high, how important is this project to the overall success of your organization and why?
What does success look like?
How does this fit into the bigger picture?
What alternatives exist?
Furthermore, consultants challenge the status quo, especially when it begins to produce diminishing returns. In this way, they help shape the vision and offer alternatives that the customer (or sponsor) may not have considered.
2) Project Manager
A project manager is a master at delivering to expectations. In this case, the Project CEO puts on their project manager hat and integrates the various components of the project, so they cohesively work towards a common goal.
They ask questions such as –
What are the requirements?
When do you need this delivered?
How much is allocated for this project?
Are we on track to meet our goal?
A great project manager will strike the perfect balance between efficiency and effectiveness. They turn the consultant's vision into reality and deliver a superior customer experience.
3) Business Developer
A business developer is a pro at creating long-term value for an organization. The nature of projects is they have definite beginning and end dates. Project CEOs put on their business developer hat in order to turn these finite projects into ongoing relationships.
They ask questions such as –
How can we turn key stakeholders into brand champions and advocates?
What needs to be done for us to graduate from a vendor to a trusted advisor and ultimately to a strategic partner?
How can we leverage this project for future opportunities?
It's the business developer in you that looks for additional opportunities that can be nurtured. This could mean the difference between your organization getting repeat business or being passed over for future opportunities.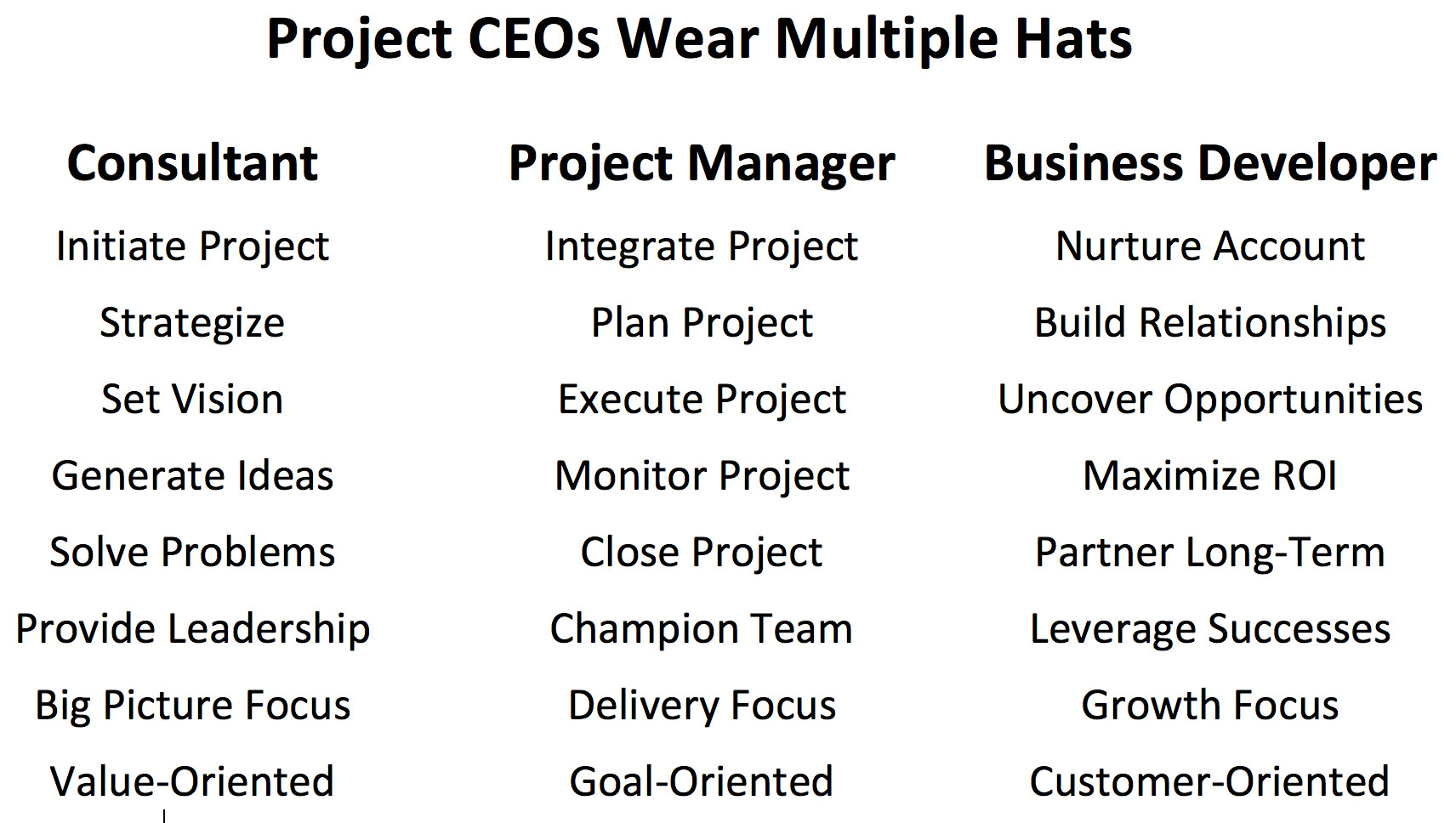 How To Bring It All Together (an Example)
Early in my marketing consulting business, I had a client who wanted to parlay her success in the military to grow in the civilian sector. During our initial meeting, I asked the standard project-related questions. As the conversation progressed and we became more comfortable with each other, I began to gently probe for strategic details.
Our meeting actually lasted longer than either of us expected, but when it concluded, I had more than enough information to come up with a stellar proposal. I went back to my lab (aka office) and concocted a solution to the challenges she faced.
Fast forward a week and I presented my proposal to her and her executive team. I walked them through the macro challenges they were facing as they pursued the civilian sector. I then laid out my revenue capture solution and tied it back to the macro challenges they were facing.
This methodical approach allowed me to solidify a 90-day engagement that was later extended. The account proved to be extremely valuable at that point in my business because it provided a dependable, recurring stream of income. That one account spawned other business relationships and opportunities that are still in play to this day.
I designed the revenue capture program and worked with members of her staff to execute it. The key to success was being able to show tangible results as quickly as possible. It took a combination of consulting, project management, and business development skills to successfully pull off this engagement.
The takeaway is you have to treat your projects like an owner treats their business. Probe for pain. Dig deep into the pain to uncover the underlying root cause. Help set realistic expectations. Get everyone working towards a common goal. Execute flawlessly. Deliver superior results. Generate recurring business.
Rinse and repeat.
Final Thoughts:
As I mentioned in my last article, companies crave techies, but they won't maximize their potential if they don't have entrepreneurial-minded Project CEOs leading the way. Technical skills are important, but lean environments require project managers who can consult with clients, manage projects, and generate repeat business.
Herein lies the solution to staving off the beast. You need to be entrepreneurial. You need to think and act like an owner rather than someone who simply manages projects. The former is a rarity while the latter is in high supply.
So, how will you respond the next time a hiring manager asks you –
"Why should I hire you over the dozen or more candidates I've already interviewed?"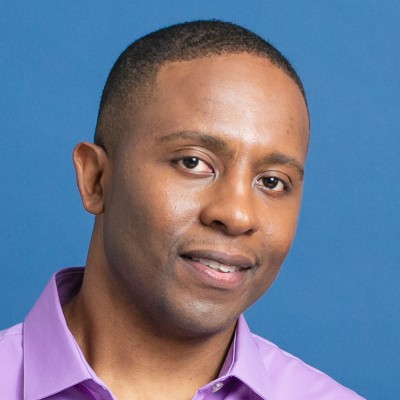 About author
Oliver Yarbrough, PMP®, is an author, speaker, trainer, and leading expert in project management and strategic growth strategies that maximize value.
He combines "hands-on", real world experience with fresh insights. Oliver encourages his audiences to take action with a captivating, entertaining and down-to-earth style.
Mr. Yarbrough holds a Master's degree from Babson College's F.W. Olin Graduate School of Business (MBA program ranked #1 in Entrepreneurship for 26 consecutive years by U.S. News & World Report). His professional career includes positions with Fortune 500 companies such as Lucent Technologies, Staples, and Sprint, along with his own successful business ventures.
He is a former Board Member of the Technology Association of Georgia (TAG) – Government Technology Society, as well as the National Contract Management Association (NCMA) – Atlanta Chapter. Additionally, he has been featured in the Atlanta Business Chronicle's "People on the Move."
Currently, he is an active member of the Project Management Institute (PMI®). He can be found at OliverYarbrough.com and on Twitter @OliverYarbrough.
View all articles
Oliver Yarbrough
Executives & PMOs ►►► Maximize the Value of Your Project Managers and Team Performance
Total Articles:
3
---