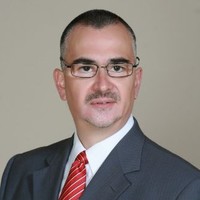 Project management - Business & IT Consulting - Artificial Intelligence & cognitive computing
While Artificial Intelligence is actually a collection of tools, instead of just one indivisible concept, some AI tools can be very supportive for Project Management.
In the immediate term, to help improve performance in aspects common to many projects, we could apply AI for:
Communication with the team (using virtual agents to automate communications, remind the team about specific tasks, get information).
Effort estimation (for user stories).
Risk evaluation / tracking - getting early alerts and a "more objective view" avoiding "workshop blindness".
Report automation (requires opportune / complete project records).
Processes automation: while robots have been used for many time to execute stress testing in systems implementations, RPA can help to make it easier and faster including data preparation.
In years to come other AI tools could be very supportive, as the use of machine learning and predictive analytics for aspects as risks evaluation and on time-delivery. This require a lot of data in order to be more effective, so experience from many projects should be captured.
There is also the other arena, the AI projects, where Project managers must have enough knowledge of the specific aspects or tools to be implemented.
In any case, consider:
AI works based on information, so quality and huge quantity of data are required for better results.
AI must not be applied to projects just as a fashion, but when actual improvement could be obtained from its application.
Project managers must be up to date in order to get advantage of AI tools.