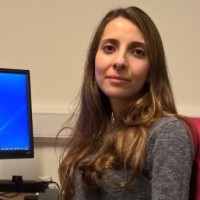 Co-Founder & CEO of AMCL: Revolutionizing Big Data & Artificial Intelligence Solutions
So far, AI has been tasked with all the monotonous deliverables that humans avoid doing. However, as we continue to curate information, we are indirectly contributing to Big Data, making it harder for us to process it and extract value from it. AI can successfully achieve that for us allowing AI and project management to intermix.
First, it is important to realize that project management entails more than just creating and overseeing the implementation of a great plan.
Due to the complexities and interdependencies within a project along with the plethora of variables affecting the development process, project outcomes can become unpredictable. Modern and agile techniques can indeed reduce uncertainties that lead to roadblocks by operating incrementally; however, there is no guarantee for a successful and timely delivery especially when mountains of data and logic are involved.
To tackle projects from all angles, modern AI-based solutions can leverage project management and delivery. AI-powered chatbots, for example, can cognitively respond to the project manager's needs allowing for efficient delegation, monitoring and organization of task delivery. Importantly, AI can identify errors and delays at any stage in project development thereby ensuring quality, and measuring the risk –reward ratio. One of the most substantial advantages of AI is predictive analytics whereby patterns and insights are drawn from historical data to guide project planning and task prioritization accordingly. In conclusion, AI cannot replace project managers but will help them see the complete picture when devising and executing a plan thereby improving productivity and efficiency.